Almost 10 years after he was first introduced to the public through the local edition of the Big Brother TV show, Kit Thompson has achieved what many of his former housemates have failed to pull off in this cutthroat world of show business: a good measure of success.
Thompson has been elevated to leading man status in projects for movies and TV, a few years after he took on a much needed break which he described as a "calculated risk."
"I went overseas and tried to recharge. I wanted some kind of normalcy. I worked and studied at the same time. I also had a lot of time to prioritize what I really wanted in life, like what things within myself to correct and improve, and decide on what will make me truly happy as a person. I felt I needed to learn more about acting if I really wanted to pursue it as a career," he said.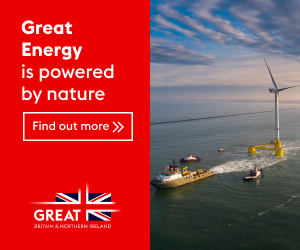 Thompson enrolled at the popular New York Film Academy School, and took courses on film and acting for about a year. Wanting to learn more, he also took a six-month acting course at the Susan Batson Studio, also in New York.
"I was only 15 when I was thrown into the Pinoy Big Brother house, and although I don't really regret anything that has made me who I am and what I am today, I felt that I didn't quite have much of an educational foundation, that's why I opted to study again and become a student," he added.
The half-Filipino, half-New Zealander actor has won an international acting award for an independent movie, Belle Douleur, playing a role that required him to show not just his acting chops but also a lot of skin. "I was surprised when I learned that I won best actor at the WorldFest Independent Film and Video Festival in Houston. It's a totally unexpected career milestone that is a constant reminder that I must have made the right decision to come back and continue finding my place in the acting business."
Since his lauded performance in that movie, Thompson's career has taken a different turn because producers are now assured that this hunky actor can be brave, bold and brilliant all at the same time. As this pandemic lingers, major movie studios have started churning out modern-day versions of the pito-pito movies, where productions are given an average of seven days to get done before they are uploaded in different viewing platforms, like Vivamax, where Thompson's latest film has started streaming.
Megged by Darryl Yap, the movie is titled Sarap Mong Patayin, and it explores the stories of people caught in the web of catfishing, a contemporary online term when a person lures others into relationships by creating a false identity. Beauty queen Ariella Arida and comedian Lassy Marquez are his coactors.
Thompson said yes immediately after an inquiry about this movie came in. "I always ask for the theme, the story, how the narrative is going to progress, who are my coactors. I want to have fun while working on the set, I want variety. So even if there are sensitive scenes in this movie where I will be molested, I agreed, trusting that my director, who is also the scriptwriter, knows what he wants from the material he has created."
There is no room for actors to be too choosy these days, said Thompson. He recalled a French actor-friend he met in New York that gave him this piece of wisdom: just keep working, just keep doing what you're doing, then one day you will land a role that will define you, a film to which your name will be associated with when you grow old or retire from acting.
"That is my goal now, " he affirmed. Knowing that he should strike while his iron is hot, Kit Thompson constantly works on himself, his mind, his body, always strengthening his core.
"I want to always be a better version of myself so I can always remind myself to choose the better option available."