Being at KCON:TACT HI 5 was not the first time I had attended KCon, an online event where different K-pop artists would perform with fans from different parts of the world as the virtual audience. There would also be meet-and-greet and get-to-know-you sessions with the idols.
As someone who's used to attending live concerts, I have to admit online concerts and events were a bit unsettling for me at first but since March 2020, I have attended my fair share of online shows, concerts and fan meetings. It's not the same, really, but it's all we have now.
Anyway, back to the story at hand: This was my first time to be part of the live audience. At KCON:TACT HI 5, I was one of those people on the monitors you could see in the background. I was there for K-pop superstar Rain but we shared a meeting room with fans of fourth-generation group ONF.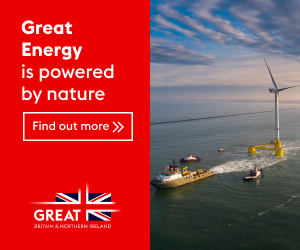 The experience was different than watching the concert as a member of the audience. For one, we had to be online an hour and a half before show time. We did not watch the show on Smart's GigaPlay App but we were on Zoom. Our faces were shown.
"It's my first time here at KCon, the world's biggest K-culture festival. Good to see you all here. The energy here charges me," said Rain.
"It was great to be able to share this moment with you all. It's awesome to share this moment with you. I want to be together with you next time."
In the Philippines, the event was livestreamed exclusively on Smart's new GigaPlay App, giving subscribers free access to watch the live performances and meet-and-greet events from September 18 to 26.
GigaPlay is a mobile app where Smart subscribers can watch exclusive live sports and entertainment events. A streaming channel exclusive for Smart mobile users to stream videos anytime, anywhere across the Philippines, GigaPlay is a source of free, exclusive live concerts and sports events live and on-demand.
On its final day last September 26, fans from all over the world, including the Philippines, were treated to amazing performances by ITZY, ONF, THE BOYZ, and Rain. I'll be honest, I had hoped to get in for THE BOYZ but Rain is a legend. I have no complaints at all.
ONF performed their hits "Popping," "Dry Ice" and "Light ON" on a stage inspired by Rio de Janeiro, Brazil, which they said "is a city girls want to visit with their boyfriends." They then took the opportunity to be their fans' boyfriends for the night, recording sweet messages for them as well as doing a live video call with two lucky fans. Later, ONF returned for a special K-pop Reborn stage, where they performed a cover of BTS' "Black Swan." This performance was great. I loved ONF's vocals.
THE BOYZ performed their hit tracks "Thrill Ride," "Stealer," "Reveal" and a relay dance version of "No Air." After their performance, the group's 11 members expressed how amazing it felt to perform their 2018 track after a while.
Meanwhile, ITZY sang fan favorites "LOCO," "SoooLucky," Tennis" and "In The Morning," and had an amazing time interacting with their fans, MIDZYs. During their performance, they also met Daisy, a fan from the Philippines who owns an amazing collection of ITZY posters and merch. Yeji, who happens to be Daisy's favorite member, accepted a special request to sing a few lines from the song "When The Rain Stops" by Korean singer Wendy.
Apart from the concert performances, KCon also held fun and interactive meet-and-greet events. Hosted by Lee Gi-kwang, THE BOYZand ONF played some parlor games and exchanged messages with their fans through the KCon chatroom.
Meanwhile, ITZY, which received a basket of flowers with hidden messages from their fans, expressed their gratitude for the love and support they've been receiving.
Finally, K-Pop legend Rain proved his stage power with performances of "Why Don't We," "Love Story," "It's Raining" and "Hip Song."
Other performances courtesy of T1419 and J-pop band INI also added flair to the event, which also served as an awareness and fund-raising campaign for KCON:TACT HI 5, CJ Entertainment and Unesco's campaign for Girls' Education. The campaign aims to send underprivileged girls all over the world to schools and receive education for a brighter future.
The top moments from KCON:TACT HI 5 can be viewed on the Smart GigaPlay App, which can be downloaded from the Apple App Store and Google Play Store.