SUCCESS in business does not always come in an instant. The so-called beginner's luck may work for some, but most of successful entrepreneurs have had a share of failure before they became "big time."
Mr. Dagupeño, a fast-rising bangus or milkfish takeout kiosk in the country, is no exemption. It actually came from an abandoned idea of Eric Montoya 12 years ago.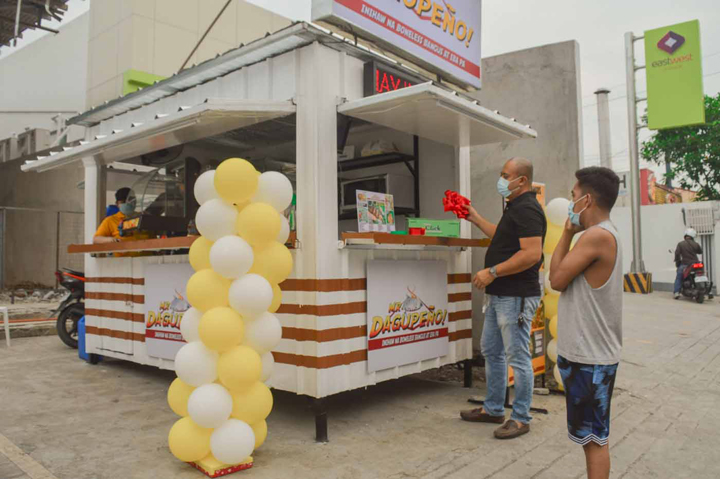 Always wanting to throw her hat into the business world, Katherine, who was newly wedded to him in 2016, left the corporate world. Fortunately, she found out one day a business plan that his husband wrote and executed with his childhood friends in 2009.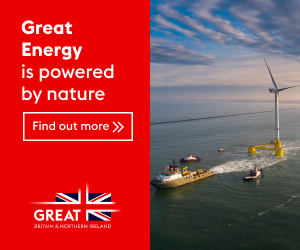 Using their savings of P150,000 as a capital, she put up their first store along Sumulong highway, in Barangay Mambugan, Antipolo City on December 3, 2016. Timely to the Holiday Season, Mr. Dagupeño was well received by the public as shown in its good sales. The first few months of operation was well handled by Katherine herself that it paved the way for the second outlet at Circumferential Road (now E. Rodriguez Road) in July 2017. In between her pregnancy, they welcomed their third branch in what is known as Siete Medya in Antipolo City in April 2018.
"So, then, we keep getting inquiries on franchising. Because of this, I joined the company," Eric said of his decision to quit his job as a sales manager in Ayala Life, which is now BPI-Philam Life Assurance.
'Inihaw' with a twist
GOING out-of-the-box has been always in the DNA of Mr. Dagupeño. Aside from the traditional tomato and onions as toppings, the store caters grilled milkfish in a more unique and delectable presentation.
"In terms of food items, our difference is our Inihaw na Boneless na Bangus [Grilled Boneless Milkfish] has a twist," he boasted of their other variants of toppings, namely, ala pobre, bistek, gata, cheese and chimi churri. "We have the intention to always innovate. With the help of our chef consultant, we always explore different ways to present the inihaw."
To excite more the palate of customers with a variety of offerings, Mr. Dagupeño also sells other delicious milkfish delicacies: Relleno Bangus, Grilled Liempo and Grilled Pusit. It also offers frozen goods, such as Daing na Bangus, Tinapang Bangus, Lumpiang Bangus, Alaminos Longganisa, Chicken Embotido, and other products from Pangasinan.
"Because Dagupan [first class independent component city of the province] is the home of best-tasting bangus, we want to become the 'authority', or at least the 'go to brand' if you like to have different ways of cooking the bangus," said the chief executive officer.
Pandemic-free business
MR. Dagupeño's tenacity has been shown not only by the good reception of the brand amid competition, but also when the Covid-19 hit globally.
According to Eric, he noticed that with the "new normal" during the pandemic, wherein operations of most businesses were restricted due to strict health and safety protocols, restaurants operating in the malls were highly affected.
"[Thanks to a] 'stroke of luck' that our stores are in the communities," he said of the location of their outlets that enables them to still continue to operate despite the government-imposed lockdowns. "There's no challenge in terms of social distancing."
The Montoyas, likewise, have proven that "with some tweaking of the features of the business, it became more suited to the pandemic." This, eventually, cushioned the possible grave impact of the health crisis on Mr. Dagupeño.
Unlike other enterprises that were greatly affected by the Covid-19, Eric conceded that their sales have decreased only by 20 percent compared during the pre-pandemic period. In fact, he said that they have maintained their monthly sales volume of 1,000 bangus per branch.
Aggressive franchising
FROM the very beginning, the husband-and-wife tandem has intended Mr. Dagupeño to be a preferred "counter for takeout" of grilled milkfish. Because apparently it continues to survive the test of the present times, the owners aim to propagate the brand further despite the ensuing pandemic.
"That gives us the confidence to offer it to other people through franchising," Eric said, while citing that they have been doing this since the last quarter of 2019 prior to the health crisis. "This year, that's when we really went into aggressive mode in terms of franchising."
Venturing into Mr. Dagupenõs never fails the franchisees expectations, per the Pangasinan native entrepreneur. He attributed this mainly to the high success rate due to the store's business model and strong brand. Eric noted that a franchisee can recoup his investment in a short span of six months up to one year.
He based this on their experience when they opened their first three company-owned outlets at least every six months, respectively.
At present, Mr. Dagupeño has 11 franchised stores and one through a joint venture. Four more branches will open soon. The couple is currently franchising their business at a rate of P350,000. "We want to help those who want to franchise this as their option this pandemic," the CEO said.
Thinking big
FOR five years that they have been in the takeout kiosk trade, the Montoyas believe that they have already mastered their business.
Complemented by their "constant innovation" in terms of offerings and continuous expansion, they revealed that this is their "recipe to stay afloat" in the middle of a health crisis.
To leverage on the holiday rush, Mr. Dagupeño will introduce some improvements on their food items like Pinaputok na Bangus and Cheesy Baked Bangus. Before December, it will also start to sell solo meals or rice bowls.
Managing their own microbusiness, the owners aim to build their own commissary and seek to strengthen their partnership with small-scale suppliers in Dagupan who have been continuously delivering the milkfish to them since the lockdowns. "Moving forward—because of that angle of our experience—we've also decided to stick with [our partner]microbusinesses to work with them," Eric said.
The top executive is bullish that they will have a total of 20 stores by end of 2021, around 50 branches in 2022, and 100 branches in 2023.
"[Given the pandemic,] it doesn't stop us from thinking big and planning to put up more stores. We're still setting really high targets for this year and the next years to come," he stressed.
Mr. Dagupeño is now present in different towns and cities of Rizal (Antipolo and Cainta), Metro Manila (Quezon City, Pasig and Valenzuela), Cavite (Imus and Dasmariñas), and Bulacan.