THE pandemic which turned the world upside down also had the same effect on the borrowing priorities of the Philippines, which favored quick-disbursing program loans over project loans in 2020.
In the Official Development Assistance (ODA) Portfolio Review of the National Economic and Development Authority (Neda), the government signed as many as 20 program loans in 2020 alone. The Philippines had a total of 106 loans as of last year.
These 20 new program loans amounted to $8.16 billion, nearly nine times the $915 million for the five new project loans signed by the government last year. With this, the 30 program loans as of 2020 worth $11.81 billion were more than double the 14 program loans worth $5 billion registered in 2019.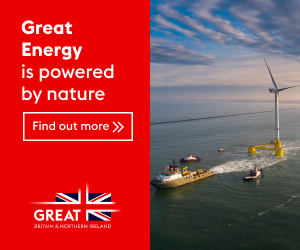 Compared to 2019, this was four times higher than the five new program loans signed that year. Of the 16 new loans in 2019, one program loan became effective, while four were signed but did not become effective that year.
Program loans differ from project loans since these can be used for several projects, while project loans only focus on one specific project. Program loans generally have no government counterpart, according to Neda.
"The unprecedented challenges brought by the pandemic prompted a shift in sourcing and utilizing ODA financing in the new normal, from project-specific to quick-disbursing program loans," the Neda report read.
The agency said that in 2020, the government secured more quick-disbursing program loans to finance reforms needed for priority sectors, such as improving the country's health system capacity and addressing the fiscal and economic impacts of the pandemic.
The government, Neda said, also secured loans to ramp up spending on public infrastructure as one of the major drivers of economic recovery, given its multiplier effect in job generation and other economic activities.
"Because of our strong fiscal position, we were able to procure a total of 195 million vaccine doses from both the government and private sector, provide emergency cash transfers for those affected by the quarantines, and strengthen our overall response to address the pandemic," said Socioeconomic Planning Secretary Karl Kendrick T. Chua.
Sectors
Based on the report, the new program and project loans and grants secured for 2020 saw most of the loans going to activities classified under Governance and Institutions Development (GID). This means the loans were used for tax reforms, human resource development and management, judicial reforms, and local governance.
Data showed GID accounted for 45.12 percent or $5.038 billion of the loans and grants. Loans amounted to $4.93 billion, while grants amounted to $105.96 million.
The second top area where ODA was used is for activities under the Social Reform and Community Development (SRCD). This pertained to activities that supported primary, secondary and tertiary education, and technical and vocational education training.
The SRCD also included activities related to arts, culture and humanities education, maternal and child health services, hospital services, nutrition and population, social welfare and development, multipurpose buildings and school buildings, potable water supply, and water, sanitation and hygiene.
Data showed the new ODA loans and grants that went to SRCD activities accounted for 30.69 percent or $3.426 billion in 2020. This was composed of $3.4 billion worth of loans and $22.63 million worth of grants.
Another major sector that received the most new ODA loans and grants was Infrastructure Development (Infra). These included activities related to power, energy, electrification, and information and communications technology.
The Infra's new ODA loans and grants were also used for air, land (roads and bridges), rail and water transportation, flood control and drainage, solid waste management, water supply and sanitation, and other public works like public markets and bus terminals.
The data showed that new ODA loans and grants for Infra accounted for 16.4 percent or $1.83 billion in 2020. This was mainly composed of loans.
However, Neda noted in the past three years, SRCD, GID, and Industry, Trade and Tourism (ITT) have significantly increased. ITT activities pertain to trade and investment, environmental technologies in industries, and microfinance and microenterprise development.
"A three-year comparison shows that investments in SRCD, GID and ITT sectors significantly increased in 2020. While there was a continued increase in ODA to the Infra sector, 2020 data showed that more ODA loans and grants were contracted in support of programs and projects toward Covid-19 response (SRCD and GID) and promotion of digital economy (ITT)," the report read.
Sources
Based on the report, 59 new ODA loans and grants entered the portfolio in 2020. Around 38.46 percent or 15 loans amounting to $4.29 billion were secured from the Asian Development Bank (ADB).
It may be noted that the Philippine government secured several loans from the ADB in 2020, including a $500-million loan to expand the country's conditional cash transfer program and the $1.5-billion Covid-19 Active Response Expenditure Support (CARES) Program, which is being cofinanced by the ADB with the Asian Infrastructure Investment Bank (AIIB).
This was followed by loans from the World Bank, which accounted for 27 percent or $3.06 billion for nine loans; and Japan, with 22 percent or $2.5 billion for five loans and two grants.
However, cumulatively, Japan remained the country's top ODA source, accounting for as much as 36.44 percent or $11.185 billion of the total ODA portfolio. The country's total ODA portfolio, which includes active loans and grants signed prior to 2020, amounted to $30.69 billion as of last year.
ADB came in second with 28.52 percent or a total of $8.75 billion as of 2020; World Bank, 20.97 percent or $6.435 billion; and AIIB, 3.12 percent or $6.435 billion.
Neda conducts the ODA portfolio review annually, pursuant to Republic Act (RA) 8182 or the ODA Act of 1996, as amended by RA 8555.