AT the end of each decade (technically, the beginning of another decade), the Manunuri ng Pelikulang Pilipino selects 10 films to represent the achievements for the said period. For 2021, however, 11 films were chosen. They will be formally honored during the Gawad Urian Awards Night on October 21, 2021.
Herewith is the list of films with words written about them by the critics. These are not yet their citations.
Remton Zuasola's Ang Damgo ni Eleuteria was the first recipient of the Gawad Urian for Best Film with dialogues not in the national language. A film on dias-pora set in a migratory island for birds, Ang Damgo is noted for its attempt to create a film in one long take.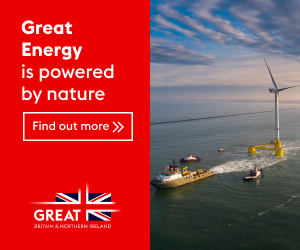 Arnel Mardoquio's Ang Paglalakbay ng mga Bituin sa Dilim ng Gabi. Here depicted is not the Mindanao usually imagined as exotica; this is the vast land from where three individuals attempt to escape a land and their own identities in the night that offers, it seems, only darkness."
Alvin Yapan's Ang Sayaw ng Dalawang Kaliwang Paa: "In the film, poetry, dance and art are the repository of authentic emotions. The instances of eros and eroticism occur in the power of the gaze, in the interrelationship of the characters registered in the reading of the poem and the performance of the dance." (Translated from the review of Roland Tolentino written in Filipino).
Rae Red's Babae at Baril: "The story is deceptively simple with all the features of film noir, from cynicism, dark alley settings, stark lighting, frequent flashbacks, interweaving plots, and an underlying existentialism…. The complexity of the film lies in the intricate weaving of these side stories…." (Gary Devilles)
Bagane Fiola's Baboy Halas. "Fiola shoots this mythic narrative with a documentary sensibility. Like an explorer's journal, Fiola's mise-en-scene is rich in ethnographic detail and the raw authenticity of this milieu is validated by the lumad cast who play the various roles." (Mike Rapatan)
Khavn de la Cruz's Balangiga: A Howling Wilderness "is a historical film that succeeds in making more palpable to a contemporary audience the effects of the Balangiga massacre of September 28, 1901." (Nic Tiongson)
Erik Matti's BuyBust: "Known for his visual inventive-ness and visceral storytelling, Matti directs this high-energy action spectacle with virtuosity, orchestrating the cinematography, production design, editing, sound design, and musical score to deliver an intense somatic experience for the spectator." (Gigi Alfonso)
Lav Diaz's Norte, Hangganan ng Kasaysayan: This discourse on justice, family and fate begins from the chaos of a man committing a crime, with another man being accused for the same. The wife of the ill-fated man works to keep the lives of her family together while the guilty man roams free with his tortured perorations on all things intellectual, including a revolution.
Treb Monteras's Respeto: "Brave but controlled, this film possesses somewhat a calmness in its narration of the violence employed by the powerful in solving drug use. The film opens with a loud and deafening exchange of expletives and insults between two rappers amid an audience shouting and applauding in support of the poets engaged in a verbal joust." (Translated from a text written in Filipino by Bienvenido Lumbera)
Arnel Barbarona's Tu Pug Imatuy: "[The film] is instructive, because it aimed in revealing how global forces have been relentless in their drive to erase societies in the peripheries in collusion with the state that is acting in the name of progress." (Patrick Campos)
Sheron Dayoc's Women of the Weeping River: "…the film's greater achievement is in its ability to make us understand how rido destroys people as human beings, how it dismisses tenderness as weakness and replaces compassion with hatred. In this the film succeeds because both conflict and character are simultaneously developed in the scenes that show the characters' innermost thoughts and feelings." (Nic Tiongson)