DESPITE uncertainties that caused dwindling revenues, aviation industry stakeholders are still optimistic, albeit very cautious at the same time.
They are in fact, ready to flap their wings and paint the skies red, blue and yellow, should demand return at any given point. After all, they have all been waiting patiently to fly more people from one airport to another.
"We remain hopeful for our industry. Studies show that a lot of people miss traveling and there is definitely latent demand. We anticipate that more destinations will ease travel restrictions soon and we continue to be cautiously optimistic as we ramp up our network to prepare for the recovery of domestic travel," Cebu Pacific Spokesperson Carmina Reyes-Romero said.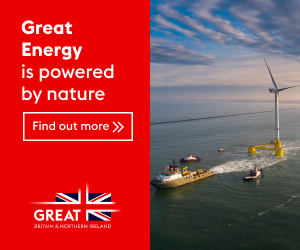 Cebu Pacific is reintroducing some of its international flights and is increasing frequencies for its domestic operations this month, by which it will operate at 38 percent of its pre-Covid capacity.
For his part, Philippine Airlines (PAL) President Gilbert F. Sta. Maria said the group, despite the headwinds that it currently faces, will also "increase domestic and international flights in late October as travel demand recovers.
"We will roll out new products and services that help make flying more convenient," he said.
PAL is currently under restructuring following the approval of its Chapter 11 plea in a US court. The restructuring program should end this year.
AirAsia Philippines, meanwhile, is also beefing up its domestic operations, as it expects demand for leisure travel to rise within the fourth quarter of the year. It is now adding frequencies to Bohol, Boracay and Cebu.
"By December, we intend to open our international routes, such as Taipei, Singapore and Hong Kong, to cater to returning overseas Filipino workers while our other airline operation centers, such as AirAsia Malaysia and AirAsia Thailand, will operate the Manila-Kuala Lumpur and Manila-Bangkok via Don Muang Airport, respectively," AirAsia Philippines Spokesperson Steve F. Dailisan said.
Digital airlines
While the pandemic wreaked havoc on the global airline industry and caused profitable carriers to bleed, it somehow paved the way for the acceleration of digital transformation among industry players.
Romero said digital transformation is one of the initiatives of Cebu Pacific in order to remain agile and relevant and ensure that the business "remains sustainable in the years to come."
"This pandemic gave way for digitalization to develop across all businesses. We expect that these contactless and self-service procedures are here to stay as people have now grown accustomed to this hassle-free experience," Romero said.
Dailisan agreed, citing the whole AirAsia Group's transformation into a so-called super app, one that is "tech-driven" to serve more customers beyond the usual airline offers.
For instance, AirAsia leveraged its airline operations to offer logistics services, including last-mile deliveries to create more value out of its core business.
"Contactless transaction and digital transformation is the future of the aviation industry for AirAsia. Beyond that is a one-stop-shop super app-related services to airlines," he said.
Cargo helps
Aside from creating new revenue streams and mounting stronger digital presence, airlines have also been capitalizing on the strong demand for cargo.
Romero said Cebu Pacific is strengthening its cargo operations. It introduced "hybrid flights," which means that one sector carries passengers, while the return flight carries purely cargo.
This has worked to the advantage of Cebu Pacific, as it recorded revenues of P2.81 billion in the first six months of the year, a 27-percent rise from P2.22 billion the year prior. Cargo now accounts for 48 percent of the airline's total revenues.
AirAsia also introduced Teleport, its cargo company, which utilized the belly portion of the jets for cargo transport.
Teleport's operations include "warehousing, machines for X-rays, logistics operations and manpower on ground," in locations such as Zamboanga and General Santos.
"We're boosting our Teleport cargo business because we need to continue our progress with regard to transfer of goods to the city," AirAsia Philippines President Ricardo P. Isla said.
PAL, Sta. Maria noted, has also put prime focus on cargo "until the recovery of demand [for commercial passenger flights] from other regions" normalizes.
Flight plan to recovery
All these, however, are not enough to keep airlines profitable. Each one of them is still on the red, with PAL the most affected of all three local carriers.
However, they are still "hopeful" of returning to their normal day-to-day operations once the Philippines—and other nations—achieve substantial herd immunity.
"No one can tell for sure when this pandemic will end—we might even have to prepare transitioning to when Covid-19 becomes an endemic. All we know is if all stakeholders in the industry work together, the public's trust and confidence in air travel will be restored in no time, and we will bounce back stronger. We continue to become agile and stick by our business transformation plan to ensure we remain formidable in the years to come," Romero said for Cebu Pacific.
For his part, Sta. Maria said PAL does not expect a quick recovery from the effects of the pandemic.
"We won't be back to the 2019 network that we flew until much later. Given our reduced fleet size, given the restrictions that are currently still in place, our planning is looking out in short six-month to one-year horizons. With the remaining fleet we have to see if those destinations have opened up," he said.
The International Air Transport Association (Iata) projects international air travel to return to its pre-pandemic levels by the end of 2023. Domestic travel, on the other hand, is a different story.
AirAsia Philippines is more hopeful. It targets returning to its pre-pandemic operation levels as early as the last quarter of 2022 depending on the local and international restrictions and protocols.
"AirAsia Philippines is expecting the full recovery of its domestic pre-pandemic level once herd immunity is achieved or as forecasted by health experts by the second quarter—around April or May—of 2022. International recovery meanwhile is expected to return to normal by the fourth quarter of 2022 or mid-2023," Dailisan said.
The three airlines are also banking on Bayanihan or repatriation flights to boost their revenues.
Reduce limits,
encourage people to fly
But as early as now, the three carriers all believe that demand for air travel can recover—if only the government formalizes a plan to reduce travel caps and ease travel restrictions to encourage tourism, especially for fully vaccinated individuals.
AirAsia Philippines CEO Ricardo P. Isla, also the president of the Air Carriers Association of the Philippines (Acap), said the national government should scrap the use of negative RT-PCR tests as entry requirements for incoming visitors who have been fully vaccinated against Covid-19.
"AirAsia is 100 percent behind our local government units in calling for a more relaxed travel restriction and requirement for fully vaccinated individuals to lessen the cost of air travel. It is also one way to incentivize those who took the shot and encourage more to do the same," he said.
The local governments of Palawan, Aklan and Cebu have asked the national government to scrap the RT-PCR test result before entry for fully vaccinated individuals.
"It's Christmas season in the Philippines, and after almost two years of not being able to travel due to the pandemic, Filipinos would surely want to spend time with family in the provinces or just simply enjoy the beach and the sun in the many leisure destinations in the country," Isla added.
AirAsia Philippines is also pushing for the easing of travel restrictions for fully vaccinated foreign tourists, such as the shortened five-day quarantine period.
These measures are expected to help revive local tourism, support local businesses, and jumpstart economic recovery.
"We have always been for the standardization of travel as we believe this is the best incentive to encourage Filipinos to start flying again. Discussions around making travel easier for fully vaccinated individuals are a very welcome development and we hope protocols will be implemented as soon as the government is confident. We believe that even if we see an increase in passenger arrivals, it does not increase the overall risk levels for the country but will instead benefit the economy as a whole," Romero added.
She added that there is a "pent-up demand for travel," and reducing travel restrictions could not only help boost and stimulate economic activity, but will also help improve passenger confidence.
"We know there is a pent-up demand for travel, and reopening domestic travel and promoting responsible travel amidst the pandemic are both critical to rebuilding the trust and travel confidence of passengers. We have in fact began ramping up our domestic network as we anticipate local travel to bounce back in the fourth quarter," Romero said.
For his part, Sta. Maria urged the government to also increase international arrival caps, especially in the main gateway, the Ninoy Aquino International Airport (Naia).
"For the sake of our economy, I beg our decision-makers to listen. Set up prudent policies that are very supportive of our economy, because lockdowns may result in zero Covid cases, but the trade-off is the death of our economy," he said.
Sta. Maria said PAL is asking for "some reasonable restrictions be lifted and done in sync across the entire archipelago so all carriers can fly."
"This is important for the survival of PAL, but I'm not asking on behalf of PAL. I'm asking on behalf of everyone who needs to fly," he said.
Creative way to increase caps
For his part, Department of Transportation (DOTr) Secretary Arthur P. Tugade said his agency plans to increase the arrivals cap for international passengers to accommodate more overseas Filipinos returning home.
The government is exploring alternative gateways to the Ninoy Aquino International Airport, Clark International Airport, and the Mactan-Cebu International Airport to increase the arrivals cap.
"The capacity today is around 2,000 passengers…if we're going to increase the capacity from 2,000 to, say, 3,000 passengers, we have to add more gateways. We have to stop limiting the arrivals to Naia, Cebu and Clark. Let's explore if we can open arrivals to General Santos, Panglao, Ilocos, Laoag, or Vigan," he said.
Tourism Secretary Bernadette Romulo-Puyat, on the other hand, gave assurances that the agency will be focusing on "protecting the livelihoods and the workforce, as well as broadening and deepening the roots of community engagement, capitalizing on the country's strengths."
"The department will continue the push for the vaccination of its tourism workers, the enforcement of health and safety guidelines, and the development of tourism products and circuits that reflect the changing preferences of the traveler amidst this pandemic," she said.
Puyat added that her group is now "preparing for the return of inbound tourism, ensuring that our destinations are safe and our programs are sustainable."
"We look forward to the day when we can join other nations in welcoming foreign travelers," she said.
Business as usual, but not normal
For now, it will be business as usual for the three carriers, serving passengers, while implementing protocols that are beyond what was normal two years back.
All three carriers assured the public they are following both local and international best practices in flying passengers safely to their destinations.