ONLY two years ago, who would have thought that a contagion would instantly sweep us into the digital age—completely, all at once, and with nary a test drive or dress rehearsal? And who knew, then, that our tranquil little domiciles would morph into work quarters and office meetings would go from onsite to virtual?
Former Unicef Executive Director Anthony Lake says it for all of us, "For better or for worse, digital technology is now an irretrievable fact of our lives."
Still, as we wrap up our second year into the pandemic, most of us are proud of the relative ease with which we migrated to the virtual realm. Our regular work meetings and occasional seminars and conferences have moved to online platforms, and so have our personal agendas like daily masses, birthday and anniversary celebrations, and even memorial services for our dearly departed.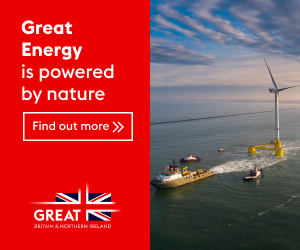 Zoom is key, but various other meeting apps like FaceTime, Messenger, and Viber are boomers' favored options while millennials go for Teams and Google meets.
Whatever app is used, there are basic good manners that participants of virtual meetings need to remember. In our "previous life," we were expected to comply with certain guidelines in face-to-face meetings such as "Don't be late," "Be mindful of everyone's time," and "Be prepared." However, the limitations posed by the small screens of our mobile phones, iPads, and laptops/computers have spawned more issues regarding work etiquette. Thus, a useful thing to remember at all times, on or off the grid: courtesy will always be in style.
Having sat through countless meetings for business, social, and personal reasons over the past two years, please indulge me as I list a slew of recommended practices for virtual meetings so our online encounters may constantly be pleasant and productive.
1. Don't be late. Try to come early. Video meetings, particularly smaller ones, make it very obvious when participants show up late. Excuses like traffic or bad weather no longer work and neither does "coming from another meeting."
Making people wait is rude and therefore not acceptable. Do you sometimes have spotty Wifi connection or slow Internet? More reason why you should log in earlier to make sure your audio, camera, and your computer or phone are working fine. For those who are already in the meeting, do be patient when other attendees are experiencing technical difficulties. Not everyone has the skills or dexterity with video conferencing.
2.Turn on your cameras. Courtesy necessitates that you turn on your cameras and introduce yourselves properly, especially during first-time meetings. In the course of one, you may excuse yourself every so often and turn off your camera but not when you're talking. The least you can do is look your fellow attendees straight in the eye to show your acknowledgment or respect for them. That is how we used to do it in physical meetings so we should keep that practice even virtually.
Another important point: some people refuse to turn on their video because they think they do not look presentable. My take on this is: please prepare for the meeting by dressing appropriately. Casual attires will do but look decent by fixing your hair and making sure your face is clean. Trying to give the right impression is best.
3. Pay attention, sit still, and stay present. Your presence and focus are very important, and again out of respect for the other participants, please try to give them your undivided attention. Avoid fidgeting in your seat and frequent disruptions like rising to do something else. If you must check your phone or if the meeting is running too long, you may turn off your video very quickly to do so. If you need a longer break, wait for the proper time to request for a quick five- or ten-minute respite for all.
4. Mute when you're not talking. Working from home could mean children playing, dogs barking, and other family members chattering in the background. If such distractions are unavoidable, you can move to another part of the house or simply mute yourself when not talking. Allow others to focus on the matters on hand is a given for those who are by now accustomed to participate in virtual business meetings.
However, this rule needs to be further stressed for solemn occasions like masses for the dead. There are latecomers who can be heard chattering as they join in, and it can get very annoying when you would like to focus on an ongoing tribute for the deceased. Someone should probably invent a way of joining a virtual event without any audio at all.That should solve the problem of errant or mindless participants.
5. No eating, please. You're in a meeting, not in a dining place. If you have an early morning meeting, it's best to grab a quick bite before you join it. Or if you must eat and chew on something, turn off your video please. Sipping coffee or drinking beverages are acceptable but please do not make slurping sounds as you do the talking because these can be amplified and you don't want that.
6. Avoid a distracting background. Avoid showing a messy part of your home or room during a virtual meeting. Not good for optics. Keep your background neutral or plain—or choose to blur your surroundings (if you know how). Zoom and other apps offer virtual backgrounds,an option for those who do not have a presentable nook in their home. But if you're working from your bedroom, please never ever show your bed. That's a huge no-no.
7. Give everyone an opportunity to speak. Be good at interrupting. If you tend to overshare or talk too much during virtual meetings, you are advised to give other attendees the chance to react, respond, and to speak up. A host or moderator can skillfully steer the meeting from beginning till end, but there are social meetings where the loquacious ones tend to dominate the conversation.
A "free for all" wherein one or two speakers monopolize the "airtime" can be unpleasant to the more reticent ones. This is the part where the host or some other attendee must nicely interrupt the dominant member. Zoom has a "raised hand" symbol that members can press when they want to speak up. But when the over enthusiastic speaker can't see that on their screen, someone should wait for the right "break" in the conversation and politely say, "Excuse me, [name of person], I think Robert wants to say something. Can we give him a chance please?" Then you can say, "Let's listen to Robert."
8. Do not multitask. I asked a few colleagues what they find most annoying during online meetings and apparently, the so-called "multi-taskers" top their list. It can be quite disheartening to see other meeting participants looking down at their phones or checking their e-mail during an ongoing discussion. Resist the temptation to accomplish other tasks while attending a meeting.
Virtual meetings save time, effort, and resources so people expect these to stay post-pandemic. While many of us have gotten the hang of logging in and out, there's always room for improvement as we move along.
Remember: we can continue to build professional relationships from a distance while maintaining the core values of sensitivity to others, kindness, and mutual respect.
PR Matters is a roundtable column by members of the local chapter of the United Kingdom-based International Public Relations Association (Ipra), the world's premier association for senior communications professionals around the world. Joy Lumawig-Buensalido is the president and CEO of Buensalido PR and Communications.
PR Matters is devoting a special column each month to answer our readers' questions about public relations. Please send your questions or comments to askipraphil@gmail.com.