THE national government's budget deficit widened to P958.2 billion as of end-August as the growth in state revenue collection failed to keep up with the acceleration of government expenditures.
Latest data released by the Bureau of the Treasury showed the budget gap in the eight-month period was higher by 29.36 percent this year compared with last year's P740.7 billion.
The year-to-date budget deficit level is now at 52 percent of the P1.86-trillion revised programmed budget gap for 2021.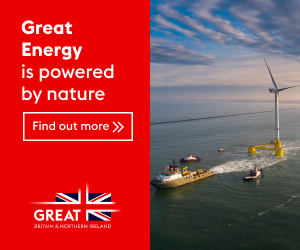 State revenues from January to August grew by 3.87 percent to P2.01 trillion this year from P1.93 trillion in 2020. The bulk or 90 percent of the revenues was raised through taxes while the remaining 10 percent came from non-tax sources.
On the other hand, government expenditures as of end-August hit P2.96 trillion, posting a double-digit growth of 10.94 percent from P2.67 trillion in the same period a year ago.
For the month of August alone, the national government's budget deficit surged threefold to P120.9 billion from only P40.1 billion last year.
This bigger August budget gap resulted from government expenditures outperforming state revenues.
The higher outturn was driven by the releases of various Covid-19 funding requirements, including financial assistance to households affected by the implementation of Enhanced Community Quarantine in the National Capital Region and subsidy releases to state-run Philippine Health Insurance Corporation.
Government expenditures rose by 34.2 percent to P380.2 billion in August from last year's P283.3 billion. This also marks the second-highest growth for the year next to February's 37.27 percent.
Meanwhile, revenues collected in August reached P259.3 billion, up by 6.59 percent from P243.2 billion last year.
In 2020, the government's budget deficit more than doubled to a record-high 7.6 percent of GDP or P1.37 trillion, from only P660.2 billion or 3.4 percent of GDP in 2019.
The government borrows to meet its spending requirements and finance its budget deficit.
The Department of Finance sees the government returning to its pre-pandemic budget deficit and debt levels as early as 2024 or by 2025.
From a record-low debt-to-GDP ratio of 39.6 percent in 2019, the country's debt as a share of the economy surged to a 14-year-high of 54.6 percent in 2020, as the government ramped up borrowings to fund the Covid-19 pandemic response war chest.
Finance Secretary Carlos Dominguez III said they are working on a fiscal consolidation plan to bring down the government's debt and budget deficit levels as a share of the economy.