Energy industry stakeholders said decisive action is key to making the Philippines energy independent and resilient.
During the recent webinar, "Energy in Sustainability: Renewable Energy Solutions at the Core of Climate Crisis," conducted by the European Chamber of Commerce of the Philippines (ECCP) in partnership with the Philippine Energy Independence Council (PEIC), they noted that the country's 53-percent energy sufficiency level must improve by tapping into renewable energy resources.
AC Energy President and PEIC board member Eric Francia said the Philippines must become energy independent. "An opportunity that the country has set is to increase its target renewables output from 21 percent to 35 percent by 2030. Renewables definitely have a major, major role to play. Energy independence is a critical imperative in this day and age."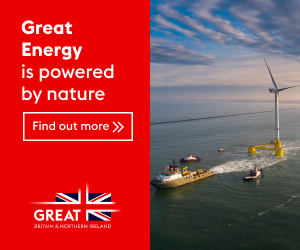 PEIC Secretary Antonio Gabriel La Viña said the Philippines is in "a stage of climate justice and no longer a stage of mitigation. The decision must be done in a just way."
Don Paulino, President of PEIC, also said progress can be achieved by an informed collaboration between the government and the private sector. "There needs to be an active request and participation by other people in the country. We need to demand from our leaders, whether it's the public, the government, or the private sector, to think about climate change.
We need to make sure that public issues on energy are properly discussed so that by 2040, 2050, we'll actually be carbon neutral as a country."
Attorney Paola Alvarez, Department of Finance Assistant Secretary, expressed the urgency of climate change action. "The Philippines is at the forefront of a global movement seeking climate justice. We look forward to more collaboration with our international partners and the private sector to achieve our climate ambition. We have only one planet and all of us must act decisively today in order to save it."
Energy Undersecretary Felix William Fuentebella drew focus on the technical developments in the country's energy sector that help the country move towards a more sustainable future.
"We have emphasized the competitive renewable energy zones," he said. "It's where to put these renewable energy developments that are already easier to connect to the grid so that we can reach our goals, and rolling out the green energy option for the contracting of the smaller plants and partnering them directly to contestable customers."