The Department of Trade and Industry (DTI) reiterated its long-term plan of setting up a full-scale vaccine manufacturing plant in the country to meet local pharmaceutical needs.
Trade Secretary Ramon M. Lopez said at a virtual event on Wednesday that the government is looking forward to establishing beyond fill-and-finish vaccine manufacturing operations locally.
"In the longer term, the [Philippine] government is also planning to establish a full-scale vaccine manufacturing facility," he said. "This is critical in giving the country a sense of security and self-sufficiency to address current and future health emergencies and pandemics."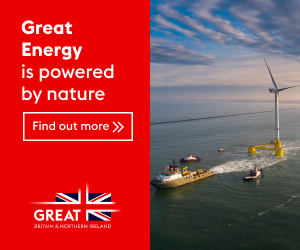 Lopez said the DTI has been inviting foreign pharmaceutical companies to invest in the country and make the Philippines their manufacturing hub in Asia.
This is in line with the trade department's goal of strengthening the pharmaceutical manufacturing capacity in the country to supply vaccine doses and generic medicines, Lopez said, noting it can make them affordable and equitable.
"Our country is a good source of natural ingredients and herbs that are being used in pharmaceuticals worldwide. These companies can benefit from our country's young and technologically-skilled manpower, strong government support, good policy environment, and regulatory incentives," the DTI chief said.
"With the cooperation of all sectors concerned, our generics industry can be able to contribute significantly to the health and recovery needs especially of the marginalized sectors," he added.
Lopez shared that the Board of Investments has discussed with seven vaccine manufacturers to set up facilities.
Four of these companies, representing three projects, are in progress, he said, noting they are in negotiations with potential foreign manufacturers and technology providers. These potential foreign partners are from India, Korea, China, Taiwan, United States and Australia.
Lopez shared that Glovax Biotech, which teamed up with a Korean manufacturer to produce EuCorVac-19 vaccines, eyes to start its fill-and-finish vaccine manufacturing operations by second or third quarter of next year.
The trade official reminded the vaccine manufacturers would be granted tax incentives under the Corporate Recovery and Tax Incentives for Enterprises (CREATE) Act.
Some of the perks include availment of income tax holidays of four to seven years, depending on the level of technology and location of the project. This will then be followed by 10 years of enhanced deductions or 5-percent special corporate income tax for export-oriented firms.
In addition, Lopez said that the DTI, along with the Anti-Red Tape Authority and other government agencies, has streamlined the processing of permits and clearances for local vaccine manufacturing applications.
"As we continue to push for local manufacturing of vaccines, we also encourage our fellow citizens to get vaccinated. This will not only help protect us and our families from Covid-19, but also help sustain jobs for our local producers and manufacturers once production begins," he concluded.