Robinsons Retail Holdings Inc. (RRHI) has set its sights on expanding its drugstore business in the country after it opened its 870th drugstore in Cebu.
The company said it opened a Rose Pharmacy branch in Lapu-Lapu City, Cebu, which it regards as a milestone for RRHI's drugstore business.
The company also owns TGP or The Generics Pharmacy, which has over 2,000 franchised stores nationwide.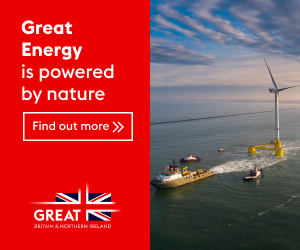 "We are confident that there is still room to grow in Philippine pharma-retail as a large portion of the market remains underserved. The newest Rose Pharmacy store in Plumera, Lapu-Lapu City is a milestone that further solidifies our commitment to bring reliable pharmaceutical products closer to our customers, as well as our plans to further deepen our presence as a major drugstore player in the country," Christine Tueres, group general manager of the company's drugstore segment, said.
RRHI acquired Rose Pharmacy Inc. in 2020 from Mulgrave Corp. B.V, a wholly-owned subsidiary of Dairy Farm International Holdings Ltd.
Rose Pharmacy offers options for medicine and personal care, including its in-house brands Rose Pharmacy Generics and the Singapore-based Guardian Pharmacy line of personal care products.
"Since our acquisition of Rose Pharmacy in 2020, we have seen various possibilities in further shaping our drugstore portfolio to address current and relevant customer needs. Health is always important to everyone but even more so now that we are in a pandemic," Robina Gokongwei-Pe, RRHI President and CEO, said.
RRHI's foray into the drugstore business started in 2012 with the acquisition of Southstar Drug. In 2016, RRHI acquired TGP, the country's largest franchised network of community drugstores, specializing in generic and affordable medicines.
Southstar Drug and Rose Pharmacy operate their own e-commerce sites, southstardrug.com.ph and rosepharmacy.com, respectively.
Driven by RRHI's omnichannel strategy and in response to the Covid-19 pandemic, the platforms offer greater convenience to customers through order and delivery services, it said.
RRHI earlier said its income for the first half ended flat at P1.77 billion, as sales fell by 5 percent to P71.44 billion from last year's P74.96 billion, mainly as a result of the base effect caused by panic buying.
Of the figure, the drugstore business contributed P12.24 billion, up 31 percent from last year's P9.34 billion. The segment had an income before tax of P575.72 million, or 15 percent lower than last year's P683.45 million.