ACCEPTING huge volumes of test kits nearing expiry dates without negotiating for discounts, as is industry practice for short-shelf-life items. Buying pandemic-related supplies at supposed Suggested Retail Price (SRP) rates that are meant for retail even though the government is making bulk orders. Gaps in the paper trail on deliveries by chosen supplier Pharmally Pharmaceutical Corp. to the Procurement Service of the Department of Budget and Management (PS-DBM).
These were among the main points of focus as Senate Blue Ribbon probers continued Tuesday their eighth hearing in the inquiry into alleged bungling by the Department of Health of pandemic-supply purchases it made in 2020, by transferring over P42 billion to PS-DBM.
"It shows you were remiss," said Sen. Richard Gordon, chairman of the Blue Ribbon Committee, addressing officials of the Department of Health and PS-DBM, to which DOH transferred bulk of its pandemic-response funds without a memorandum of agreement – a move flagged by state auditors.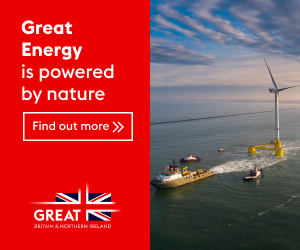 At Tuesday's hearing, Senator Francis Pangilinan deplored the potential loss to taxpayers, estimated at over P1.25 billion as a result of Duterte government officials' paying in full nearly-expiring Covid-19 test kits, apart from the P550 million for already expired test kits.
Pangilinan revealed a letter dated December 7, 2020, signed by Assistant Secretary of Health Nelson Santiago addressing Atty. Lloyd Christopher Lao.
"DOH was requesting a rescheduling of the delivery of Pharmally testing kits because the test kits that were [previously] delivered [had] expired. Hindi nagamit [They were not used] … They [DOH] paid in full for testing kits that were due to expire in six months," Pangilinan said.
"Para tayong nagsunog ng pera sa gitna ng napakaraming namamatay [It's as if we burned money at a time when so many were dying]," he said.
In two Joint Inspection and Evaluation Reports of the Department of Budget and Management Procurement Service (DBM-PS), Pharmally Pharmaceutical Corporation delivered 4,800 kits on May 2, 2020, and 3,200 kits on May 4, 2020.
The inspection reports indicated that the kits have a manufacturing date of April 5, 2020 and an expiry date of October 5, 2020, or in six months.
Yet a DBM-PS Technical Requirement document dated April 21, 2020 indicates that all testing kits must be fresh stock and mush have a shelf life of at least 24 to 36 months from the date of delivery.
Health Secretary Francisco Duque III explained to senators, however, that this guideline mandating longer shelf life could not be followed in the case of the Covid test kits, as these were then just newly developed at that time, and no manufacturer could guarantee longer shelf life.
Other Pharmally testing kit deliveries with available inspection receipts as presented by Pangilinan show the volumes of purchases and the amounts involved:
* 2,000 units of A*Star Fortitude Kit 2.0 Covid-19 RT-PCR Test delivered 2-4 months from expiration date, P688 million;
* 41,400 units of BGI, Real-Time Fluorescent RT-PCR kit, delivered 9 months before expiration date, P2.88 billion; and
* 312 units of MGI Easy Magnetic Beads Virus DNA/RNA Extraction, delivered 8 months before expiration date, P246 million.
The Technical Requirement for the A*Star Fortitude Kit is fresh stock with a minimum shelf life of 24 to 36 months from delivery date. The rest have a required minimum shelf life of 12 to 24 months from date of delivery.
Citing industry insiders, Pangilinan said test kits with 12-18 months' shelf life would come with a discount of 10-15 percent. If the shelf life is within 6 to 12 months, discount is at 15-25 percent. If it's less than six months, it's around 30 percent or more.
"But full amount was paid. That is overpriced. Not just overpriced, that is also using equipment that is substandard or at least lacking in the necessary shelf life for us to be able to effectively deal with Covid [and] avoid deaths and sickness," Pangilinan said, noting that a 25-percent discount would have given the government an additional P1.25 billion.
He had also pointed out that in using the DOH's suggested retail price (SRP) in soliciting quotations for negotiated contracts, the DOH and PS-DBM bought an an overprice, since SRP rates are for retail but the government bought in bulk.
Meanwhile, the DOH earlier confirmed that 7,925 test kits expired. Each kit would contain 30-50 tests depending on the brand, which was not disclosed.
DOH said a total of 371,794 test kits expired.
With Pharmally's pricing of P69,500 per machine, Pangilinan said the government wasted an additional P550 million.
"That gives us the gravity, the waste, the incompetence, the corruption that we are facing," the senator said.
Pharmally-Yang ties
This developed as Senator Risa Hontiveros bared that another Pharmally executive had worked for government under then presidential adviser Michael Yang.
Hontiveros revealed in a statement that Pharmally executive Mohit Dargani worked as a Special Assistant to Yang. Hontiveros presented a LinkedIn profile of Dargan who labeled himself as "Special Assistant at the Office of the Presidential Economic Adviser." 
"How come all owners of Pharmally have a connection to Michael Yang?" Hontiveros wondered aloud, adding: "Linconn Ong worked with him as translator at a meeting of Pharmally with President Duterte in 2017. And now, we learned that even Dargani worked with him." While Yang had insisted his only role was to introduce Pharmally officials to  Chinese suppliers, Hontiveros noted, "the Pharmally-Michael Yang relationship seems to run deep."
Hontiveros recalled in the last hearing, the Senate uncovered the luxury cars owned by Pharmally executives, prompting  her to affirm support for Senator Leila de Lima's call for the Anti-Money Laundering Council to freeze and investigate the assets of Pharmally executives. 
"It's disgusting to see their Lamborghini and Porsche while many of our people are mired in poverty," Hontiveros lamented.
She recalled that Pharmally executives Huang Tzu Yen and Linconn Ong had earlier said in a Senate hearing that Yang helped finance or guarantee the purchase of supplies and equipment from their suppliers in China.
Hontiveros, however, added, that Yang claimed before the House of Representatives that it was the money of his friends that financed Pharmally.
"This must have been a big risk on Yang's part and on the part of his mysterious 'friends', reputational, financial, or otherwise. Why was he so sure that the Pharmally crew would be able to pay their suppliers in China? Bakit ang lakas ng loob?" asked Hontiveros.
She added: "The most alarming aspect of all this is that PS-DBM abandoned our Covid-19 response to the friends of friends of friends of aliens like Michael Yang."