FOR actor Adrian Alandy, staying healthy has become top priority during these extraordinary times.
"We are definitely living in very strange times, sometimes even tiptoe-ing on the edge of the unknown as we try to bring some sense of normality back into our lives and our work," he said, adding, "Being an actor these days is so different from being an actor before the onset of this pandemic, where you go home after each work day, recharge your energies the following day before going to work again the day after. These days, we get an initial swab test before we go into a compulsory 10-day quarantine where another swab test is administered before we are transported to our locked-in location to start shooting our scenes. We have to stay inside the bubble for two to three weeks before we can go home to our families."
It is the new normal that Alandy and all his coactors and production people are getting used to nowadays. "It is for the safety of everyone who works in a production, whether for television, film or other related platforms. That's why I have to keep fit and healthy not only physically but also mentally to be able to stay on course."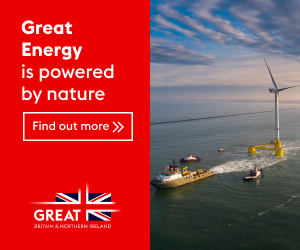 Since gyms are not fully operational for more than a year now, Alandy makes sure that he exercises regularly. "I do a lot of basic workout routines at home—push-ups, sit-ups, jump ropes, and any routine that I fancy that fits the available space at home. Sometimes I get ideas from videos I find on the Internet."
Alandy also shared that he has rediscovered his passion for cooking. "I realized that aside from exercise and workout, food intake is very important. Even prior to the pandemic, I already like to cook and whip up dishes for me and my wife Joselle, but the many lockdown periods elevated my fondness for cooking. I research on ways to prepare meat, fish and vegetables dishes. Cooking also becomes an outlet for me—on a psychological level and it can even ignite my creativity." Alandy loves steak and he has mastered the art of cooking it.
When he needs fresh air, he rides his motorbike around the city or to nearby provinces. "I didn't really learn how to ride motorbikes until I reached 40," he volunteered, adding, "I enrolled in a motor school where I learned about riding and the features of different motorbikes. I aways keep in mind that safety is always the priority when enjoying one's passion for the outdoors."
Alandy is more than happy that he is now with GMA with a new show that just started to air last week. He plays an important role in Loving Miss Bridgette, topbilled by former ABS-CBN actress Beauty Gonzales.
"I play Beauty's faculty colleague who makes things difficult for the controversial teacher-student love affair her character is involved in. It's a good role and I am thankful that GMA welcomed me back with open arms again this year." Alandy was a leading man in the GMA show Onanay in 2018 before he accepted a role in ABS-CBN's hit series Kadenang Ginto. He worked on this new GMA afternoon series for a month.
Not many know that during the course of working on this new series, Alandy lost a very dear family member, but he stayed on until the production wrapped up its locked-in shoot. He only told select key production heads and continued to perform his best despite the grief in his heart. When the executives of the network learned about this, they couldn't help but admire and respect Alandy's level of professionalism.
A new movie with Mac Alejandre is also in the offing for Alandy, from a script by the esteemed Ricky Lee. Then he looks forward to his next TV series, still with GMA, where he feels most at home.
After months of patiently waiting for good roles, Adrian Alandy has now shifted to the fast lane, like how he likes to drive his favorite motorbike.