ABBA – "I Still Have Faith In You/"Don't Shut Me Down"
After a four-decade interval, the Swedish group ABBA has released two new songs in anticipation of a brand-new album titled "Voyager" out in November this year. Both songs echo with the sound that made Abba a global phenomenon in pop music.
It's "I Still Have Faith," the first to be released, that will bring radio listeners and older music fans back in time. In heartfelt almost emotive fashion, Lyngstad sings, "I still have faith in you, I see it now / through all these years, that faith lives on, somehow/There was a union, of heart and mind / the likes of which are rare and oh so hard to find."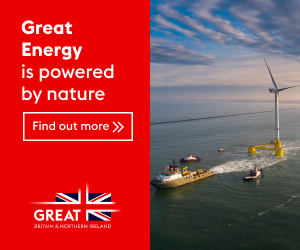 One distinct aspect that separates Abba from today's giddily strident new music is that their song sounds unforced, truly coming from the heart. It makes its case about love, trust, and romance between two people in catchy music that should warm hearts even in a time of distancing and lockdown.
ELISE HUANG – "Lonely"
Filipina singer-songwriter Elise Huang has come a long way from helming stripped-down confessionals that grapple with one's personal history to coming out of the shell with songs that defy conventions. Huang's remarkable transition has given her the opportunity to explore the outer fringes of pop music without completely losing the emotional vulnerability that defined her earlier releases.
Now ready to map uncharted territory while maintaining accessibility, Elise finds a middle ground between introspective, acoustic pop, and producer-driven R&B on "Lonely"—her latest single. The song takes a swipe at men who only remember they're in a relationship when loneliness strikes. It's a kiss-off that navigates one-sided relationships with wisdom developed through years of observation and familiarity.
SHAWN MENDES – "Summer of Love"
Grammy-nominated singer/songwriter Shawn Mendes has a new single titled "Summer Of Love", produced by award-winning producer/artist Tainy and NEON16.
"I hope this song makes people feel free, free from the weight of life, even if just for a moment," says Mendes. "The inspiration was getting a few months off to have a real summer with the people I love. My favorite part about creating it was getting the opportunity and connecting with Tainy since he's such an incredible artist and amazing producer."
OVER OCTOBER – "Sandali Lang"
With new single "Sandali Lang," acclaimed Filipino quartet Over October breaks the mold with a heartfelt tune in the local language that tackles the feelings of falling in and out of love. While Over October's previous batch of songs talked openly about being rejected and embracing optimism, their latest release mines the pain of breaking up with someone, to eventually emerge a better person after weathering the storm. In the words of the band, "the act of letting go is also an act of love in itself."
Guitarist Josh Buizon further pointed out, "The song speaks about two people — one who thought that everything was okay and going well, and the other, who was slowly falling out of love throughout their relationship. 'Sandali Lang' focuses on how the person who was left behind has so many questions trying to figure out what went wrong."
RAMENGVRL – "I'm Ugly" 
This audacious new single comes from one of South East Asia's most dominant hip-hop figures. In classic RAMENGVRL fashion, "I'm Ugly" hears the acclaimed Indonesian rap star shut down criticisms on her appearance via self-assured proclamations of her greatness, to prove that nobody can bring her down: "Yes I be ugly and yes you be pretty / but I be evolving and you haters stuck."
Speaking about "I'm Ugly", RAMENGVRL shared: "This song is about shutting down people who like to bring us down by telling us we're ugly or we're not up to societies standards, but lemme tell you something: if you're in your bag and you're killing the game, then you ain't ugly. In fact, I'd much rather be ugly with a Prada bag than be pretty with a lotta debt – perioooood!
BEN&BEN – Pebble House, Vol. 1: Kuwaderno
The 13-track new album from Ben&Ben captures the songs, stories, messages, experiences, learnings, and insights that accompanied them through their self-reflecting but fulfilling journey.
In a statement, the nine-piece collective said, "Each song, much like an entry in one's personal journal, encapsulates something uniquely special to represent something in a certain point in time,"
On their second album, the group also teamed up with the biggest names in the Philippine music industry on six of the songs, including "Swimming Pool" (feat. Chito Miranda of Parokya Ni Edgar), "Pasalubong" (Feat. Moira Dela Torre), and "Lunod" (feat. Zild and Juan Karlos).
"We've always wanted to collaborate with these artists, but we were also always a bit too shy to ask," shared lead vocalist and guitarist Paolo Benjamin. "While working on the second album, however, our songs and the arrangements gave us the confidence to reach out in hopes that these collaborators would likewise believe in our music enough to work with us. Thankfully, they did, and we are immensely grateful for their generosity."