CALVIN ABUEVA was at the right place at the right time to nail the game-winner in Magnolia's 90-89 victory over NorthPort on Friday in the Philippine Basketball Association Philippine Cup at the Don Honorio Ventura State University gym in Bacolor, Pampanga.
Down by one with only 2.6 to go, Abueva got the inbounds and dribbled down low before sinking the buzzer-beating shot inside the paint against two Batang Pier defenders Kevin Ferrer and rookie Jamie Malonzo.
"That was a design play, an alley-oop to Calvin [Abueva]—or the next option would be to Paul [Lee]," Magnolia Coach Chito Victolero said. "The good thing we executed [the play], thanks to Rome [Dela Rosa] for passing the ball to Calvin."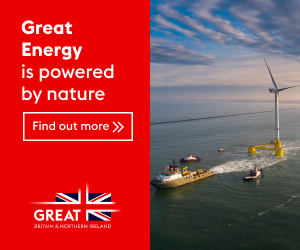 The Hotshots improved to 7-3 won-lost for a possible shot at the No. 2 spot and the twice-to-beat advantage in the playoffs.
"We really prepared for this game. We talked about our focus and what's at stake in this game," Victolero added.
Ferrer converted a getaway give-and-go lay-up in the last 3.9 seconds—drawing a foul from De la Rosa in the process—and a loss stared the Hotshots in the eyes. But Ferrer failed to convert Victolero called for time and set up the eventual game-clinching play.
Abueva's game-winning shot saved the 26-point and 10-rebound effort by former college buddy, 6-foot-7 Sangalang, with Abueva finishing with 15 points, five rebounds, four assists, four steals and two blocks for Magnolia.
Lee added 13 points, while Mark Barroca tallied 10 points and eight assists and Dela Rosa also had 10 points.
Greg Slaughter returned from a bacterial infection but his monster numbers of 21 points, eight rebounds and five blocks as NorthPort fell to its fifth loss in nine games.
Anthony, coming off a bone spurs injury, added 16 points for the Batang Pier.
Sangalang made it 88-87 for Magnolia lead with 39 seconds to go and the Batang Pier, who ran out of timeouts at crunch time, were assessed a technical foul on Anthony who called for a time out in the last 3.9 seconds.
Lee, however, missed the technical free throw.
NorthPort jumped to a 26-9 lead in the first quarter but Magnolia slowly clawed back to make it 44-47 at half time.
San Miguel Beer routed Phoenix Super LPG, 110-80, to advance to the quarterfinals with a 6-3 record.
CJ Perez was outstanding with 24 points and five rebounds for the Beermen, while big man Mo Tautuaa made 19 points. June Mar Fajardo had 18 points and 11 rebounds.
The Fuel Masters dropped to 4-7.