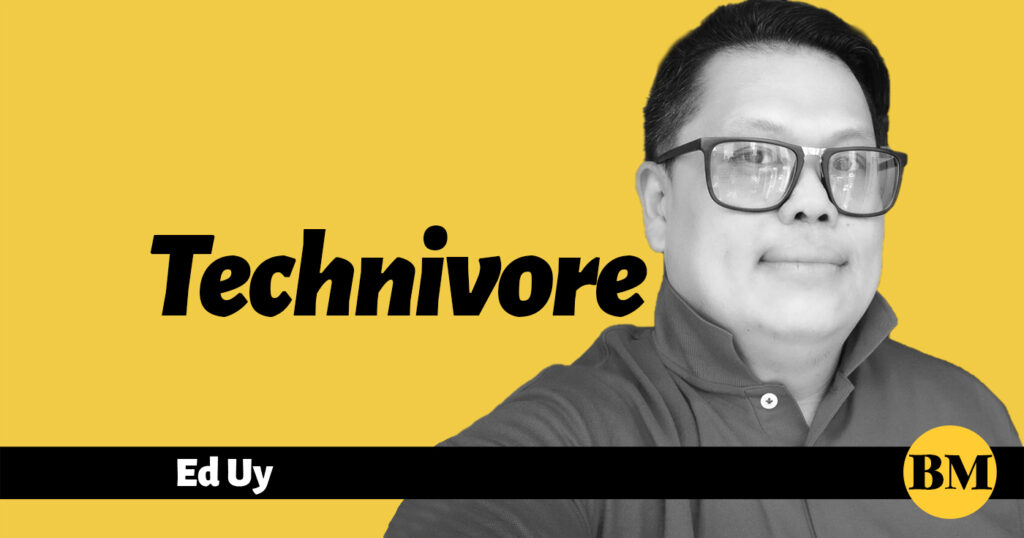 THE Covid-19 global pandemic is a tragedy—except for the almost forgotten tablet.
Competing for the same market as smartphone users, many have predicted the end of the tablet in the past several years—even Google decided to stop making their own. 
Nobody expected the resurrection of the how this health pandemic would force us to stay indoors for work, study and even play.
Yet here we are, still stuck at home (on some sort of lockdown), working on our laptops, socializing through our phones, and probably reaching for our new tablets to read books, watch movies, or keep the kids entertained.
Tablets have come back from the dead because they deliver the right balance of mobility and computing power at a wide range of price points. At a crucial time when all of us had to adjust to the new normal, the ease of installing apps on tablets, for example, has made it easier for parents, students and educators to adapt to remote learning.
One company that never gave up on tablets is Huawei, releasing new tablets every year to address the needs of different users who want a bigger screen. The tech giant has been busy partnering with developers to expand its AppGallery and the integration of Petal Search has made it simpler to find the apps you are looking for. The most recent Huawei MatePad 11 has been well-received for its size and design, while those looking for more even more versatility have the MatePad Pro 12.6. Just this week Huawei announced a tablet designed specifically for kids—complete with an edible (safe silicone) case.
THE (ULTI)MATEPAD PRO
FOR demanding creatives and professionals who need a more versatile device, the Huawei MatePad Pro returns with an even bigger screen more powerful internals and the new Harmony OS.
Starting with the display, this flagship tablet features a 12.6-inch, 16:10 ultra-wide OLED FullView Display that is framed in superbly slim bezels each measuring just 5.6mm, allowing them to almost blend into the design. The 90 percent screen-to-body ratio is the world's highest screen-to-body ratio among all tablets.
The Huawei OLED FullView display supports a high contrast ratio of a million-to-one and the wide DCI-P3 color gamut, allowing it to produce better defined and true-to-life colors. Furthermore, the Huawei MatePad Pro 12.6 has a color accuracy rating of ΔE < 0.5, a level of accuracy that is only attained by some pro-grade monitors, making it a great portable second monitor for professional photographers.
Matching its superb display is an all-new audio solution that features an eight-speaker sound system, which consists of large-amplitude tweeters and woofers, to provide immersive multimedia experiences for consumers. It is also equipped with 4 microphones that pick up sound from up to 5 meters. Although it detects sound from afar, it removes unnecessary background noise during conference calls and recording because of its Active Noise Cancellation feature.
As for the cameras, the MatePad Pro has three camera sensors on the back: a 13-megapixel main lens, an 8-megapixel wide-angle lens and a 3D depth-sensing sensor. Huawei devices are known to have great cameras, so you can expect it to have one of the best shooters in a tablet. The MatePad Pro is equipped with the Kirin 9000E, 8GB RAM plus 256GB storage. The advanced and powerful SoC is capable of multitasking, processing massive amounts of data, and powering real-time AI computing with ease. The 22-core Mali-G78 GPU offers heightened image processing so you can enjoy a truly immersive gaming experience. This powerful processor ensures that multitasking on the MatePad Pro will be a seamless, lag-free experience even allowing up to four app windows to be shown on the screen at one time. Users can add two floating windows so whether you're playing games or watching videos, you can quickly reply to messages on the floating window with no need to exit the current window.
The MatePad Pro 12.6 supports the new Tablet-PC Multi-Screen Collaboration capabilities such as Mirror Mode, Extend Mode and Collaborate Mode. In Mirror Mode, the screen of the connected PC is mirrored to the tablet display, allowing users to directly sign and annotate documents, or draw on the PC with the new M-Pencil and MatePad Pro 12.6 just like professional designers would with a drawing pad and stylus. Extend Mode transforms the tablet into a second screen, providing extra screen space to display more content, great for checking reference materials or browsing the Internet. The innovative Collaborate Mode enables true cross-platform interactions, allowing users to transfer content with a simple drag and drop.
The second generation M-Pencil becomes an essential accessory offering a pencil-like natural writing experience with the new platinum-coated pen nib, low latency, and support for 4,096 levels of pressure sensitivity. The M-Pencil supports a breadth of innovative interaction features including FreeScript, which transforms handwritten content into machine-encoded text in real-time as well as double-tap to switch, Instant Shape, Instant Table, and more. The M-Pencil supports wireless charging as it charges simultaneously with MatePad Pro 12.6, like smart magnetic keyboard.
For that laptop experience, the Smart Magnetic Keyboard is a full-sized keyboard that features a key travel of 1.3mm to deliver satisfying typing experiences. Built for a new generation of smart devices, HarmonyOS 2 empowers the Huawei MatePad Pro 12.6 with brand-new functionality. The new tablet desktop is more organized, featuring the new Bottom Dock and Service Widgets to provide new ways for users to view important information more efficiently. Leveraging distributed technology, the new tablet can harness the capabilities of other devices—ranging from smartphones, PCs to smart TVs—to form a Super Device that can support a wide variety of creativity and productivity use cases.
Powering the MatePad Pro is a 10,050mAh battery. Together with the powerful and energy efficient performance of the Kirin 9000E and power-saving technology of HarmonyOS, it promises up to 14 hours of continuous local 1080p HD video playback, nine hours of unimpeded web browsing can be supported on a single charge, and 17 days standby.
MATE FOR KIDS
AS much as we hate to admit it, we use technology to babysit our children—even more during the past year. But despite the high demand for children's gadgets, the variety of gadgets made exclusively for children is low. Children mostly use their parents' gadgets, which creates numerous concerns for parents in granting access to gadgets. The Huawei MatePad T 8 Kids Edition is a tablet specifically made for children, packed with features to ensure a safe and healthy digital experience.
Designed for children aged three to eight, the tablet comes in a blue shell and cute green grips, and a curved back, to give kids a delicate and rounded grip. The stylus pen, on the other hand, offers a more interactive experience for kids by enabling them to draw pictures on the table and play those touchscreen games. Both the case and stylus pen meet the European Standards on the Safety of Toys so you don't have to worry even if your kids bite them.
Safety and control are the biggest concerns of parents who lend their devices to their kids. With the MatePad T 8 Kids Edition, parents can manage time spent, apps used, and other viewable content on Kids Corner, allowing them to set multiple designated time limit intervals throughout the day. Parents can set it so that their child can use the tablet for a maximum of 20 minutes after school between 5 pm to 6 pm, or after dinner.
With Kid's Profile, parents can also gain access to their children's usage records, allowing them to log their children's usage time and see the apps used over any given period.
Making it truly enjoyable for young kids, Huawei has partnered with BabyBus and Azoomee, two of the leading educational developers creating apps for children, with a free three-month membership to Baby Panda World, and a free one-year membership to Azoomee. Other apps kids will love include My Talking Tom apps; GoKids! Kidoodle.TV-Safe Streaming, Coco-Melons Videos Collections, and many others. The Huawei MatePad T 8 is now available for preorder.