Long regarded by both his contemporaries and discriminating music fans as one of the locally underrated pillars of Original Pilipino Music, award-winning, multi-faceted musician Johnny Alegre has worn many hats throughout a distinguished career that spans several decades.
Johnny's passion for music started at a very young age. "I grew up in a house where there was always lots of music; lots of phonograph records in particular. I had my own plastic turntable as early as pre-kindergarten, no kidding, and I played my hand-me-down records by Elvis, Sinatra, Nat King Cole and many more, all the time," he recalled.
"I also had a ukelele. Making music came to me in a very natural way. Those were my baby steps leading to the Beatles, the Rolling Stones, Jimi Hendrix, John Coltrane, Miles Davis, and further on. I also enjoyed writing verses for songs I was dreaming up, so maybe literature and music were my incubators."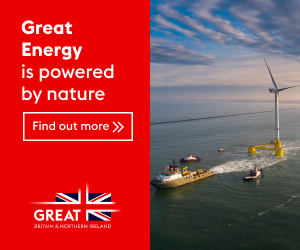 As a songwriter, Johnny wrote his first songs in 1970 for the Metropolitan Teen Theatre League founded by Cecile Guidote-Alvarez. At right about the same time, he met future Pinoy Rock legends Joey "Pepe" Smith when he managed a concert series for the Juan dela Cruz band at the Cultural Center of the Philippines.
"The stint was an actual engagement, not just a one-off. Knowing these musicians older than me, up close and personal, was a matriculation! Worth every minute and hour of that stellar episode," he further shared.
For a while, Johnny also dabbled in theatre in various capacities including singing and acting. A turning point in his life and career when he won a Palanca award for a piece that he says he "wrote on a whim." Because his prize included cash, he used it to buy an electric guitar, which he used to write more songs.
Soon thereafter, Johnny was playing in a band that became a finalist in the first ever National Battle of the Bands and won a one-off recording contract. Although he gravitated towards jazz and even coined the name of the UP Jazz Ensemble that he played with during college, he enjoyed a solid following among fans of both rock and jazz music. With his association with the bands Hourglass and Phase Two, Johnny was able to enjoy airplay on radio stations that specialized in both rock (DZRJ) and jazz (DZUW).
Phase Two's trippy "In Love With You" enjoyed heavy airplay in DZRJ's Pinoy Rock & Rhythm radio show and is now considered an OPM classic.
But while he continued to gravitate towards jazz, Johnny later found work as a record producer for Vicor Music Corporation and produced several OPM hits for artists like Zsa Zsa Padilla and Japanese jazz harpist Tadao Hayashi who had a steady following here in the Philippines during the 1980s.
Following a lengthy hiatus from music after he took a corporate job, Johnny resumed his passion for music and continued to release albums as a solo artist or either with his jazz band Affinity and his world music group, Humanfolk. He continues to be active in both groups and has also collaborated with some of the most distinguished musicians here and in many parts of the world.
"From the very start, it was my dream to be a creative musical artist despite some early successes. It was vital through the many years to hone my compositional, instrumental and performance skills, with a lot of diligence and hard work. I felt it was the only way to avoid the usual artistic pitfalls that many encounter. It was necessary to break out of some outmoded clichés and stereotypes, for example, and so on. It's a journey," he said when asked about how he has evolved as an artist.
And Johnny's musical odyssey is far from over. Just recently, he was invited to collaborate with DAZE, an emerging hip-hop artist from Pampanga in the new single called, "Araw Araw, Ikaw" which also featured vocals from rising star Alliyah Cadeliña.
Johnny said it was through friendship with fellow musicians that he got to appreciate hip-hop and other genres and related sub-genres.
"There's so much talent in Manila alone, and we all circulate around a small community of venues and opportunities. It's a matter of being open-minded, I guess. Before the pandemic, we had a little scene in Makati, a cozy place called Cafe Libertad where Dan Gil, Jazz Nicolas, Mikey Amistoso and I with other musicians would just plod around making music without preparation. It was fun and exciting," he enthused.
Asked how much of his own personal touch as a jazz musician can be heard in his recent collaboration, Johnny points to a track called "Jazzhound," released back in 2005.
"If you listen very well to that tune, you would recognize some hip-hop elements there. Miles Davis, one of my biggest musical influences, had recorded an album entitled Doo Bop just right before he passed; it was his last recorded work, and it was a jazz and rap/hiphop collab. It caught my attention and affirmed that jazz, the kind of jazz I like, had uncounted possibilities," he noted.
As intriguing as his riveting performance in "Araw Araw, Ikaw" is, Johnny Alegre assures both his fans and music enthusiasts as a whole that this recent collaboration is not the first and certainly not the last time we will hear from him. Even as he continues to release his own material and develop his own personal projects, he always looks forward to joining forces with other artists when the opportunities present themselves.
"I've collaborated with diverse talent throughout my entire career, actually. It's never been a vacuum. Each endeavor has a story to tell. In many ways they are switches that open doors — and the exchanges are always mutually beneficial. Life, as people say, is a flow that must always reach outwards," he concluded.
"Araw Araw, Ikaw" by DAZE feat. ALLIYAH and Johnny Alegre is out now on Spotify, Apple Music and all digital streaming platforms under Off The Record.