AROUND 100 unqualified beneficiaries of the Tulong Panghanapbuhay sa Ating Disadvantaged/Displaced Workers (TUPAD) program of the Department of Labor and Employment (DOLE) will be required to return their payout.
In an online press briefing last Wednesday, Labor Secretary Silvestre H. Bello III disclosed they were the victims of unscrupulous "coordinators," who used the TUPAD program to illegally collect money from the government.
He said the DOLE would have to withdraw the amount received by the victims since they did not do any emergency work to qualify for the TUPAD program.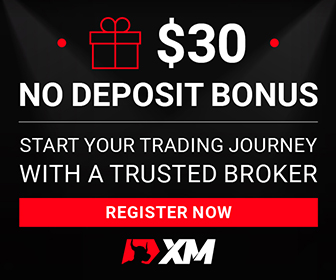 TUPAD is an emergency employment of DOLE usually meant for displaced informal sector workers. Its beneficiaries are required to work for 10 to 15 days in exchange for the daily minimum wage.
Bello said the erring coordinators from the second district of Quezon City had promised to give cash to some people through the TUPAD program without the need for them to go to work.
In exchange, the victims will have to give a large portion of their payout to the coordinators.
Bello said the coordinators allegedly asked for funds from DOLE, which are good for 15 days of work in Quezon City.
"So that is around P7,000, but the coordinators only gave P1,000 or P2,000 to the beneficiaries," Bello said.
Filing of charges
AS for the erring coordinators, Bello said DOLE is completing evidence before filing charges of qualified theft, estafa, or graft against them. He said DOLE-NCR and the National Bureau of Investigation (NBI) are probing the incident.
The filing of cases, Bello said, will deter other people from abusing their TUPAD program.
Labor coalition Nagkaisa lauded NBI's involvement in the investigation. It called on Bello to report the implementation of this program to the Tripartite Industrial Peace Council (TIPC), and "let trade unions be involved in the audit and in overseeing in the disbursement of TUPAD funds."
TUPAD implementation
UNTIL the issue is resolved, Bello said, the implementation of TUPAD in the second district of Quezon City will remain suspended.
Last week, DOLE announced the suspension of TUPAD in the first, second, and fifth districts of Quezon City after it got reports of alleged anomalies in implementation of the emergency employment program.
Bello said he has lifted the moratorium in the fifth district after finding no complaints related to TUPAD implementation there.
He said he may also allow the resumption of TUPAD in the first district since there were only 23 still unverified complaints on the TUPAD implementation in this area.
"Any time now, if our director [in DOLE-NCR] says that there are not many complaints in district 1, I may also lift [the suspension]," Bello said.