Italian-Filipino newcomer actor Marco Gallo believes that one's destiny will unravel by itself when the time is ripe and perfect.
It has been five years since the the young Gallo first created some buzz in tinseltown when he was introduced as a housemate in the reality series Pinoy Big Brother, where he stayed for 12 weeks before he was booted out. He was quietly hoping that the exposure will lead to more projects but that wish didn't happen.
He waited for a while but decided to go back to Italy in 2018 to explore pursuing his studies and try out modelling on the side. After just a brief stay, he flew back to the Philippines the following year and signed up with Viva Entertainment.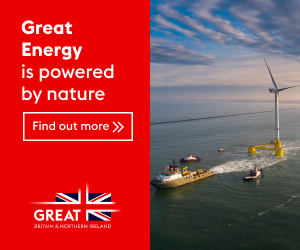 "I have learned that patience is indeed a virtue," he opened up, adding, "It's not like that I was in a rush but I wanted to at least feel that I was taking the right steps, and moving in the right direction. Dreaming to become an actor has remained in my core during those years when everything seemed unsure, and there were weeks when I felt like I was in limbo, but I am glad I am a patient person and I know that doors will eventually open for me."
So when his mother studio broke the news that he has been cast opposite controversial star Julia Barretto for the new TV series Di Na Muli for TV5, Gallo was dumbfounded for a few seconds. "The good news did not sink in immediately, but after some time, when I started to get the other details and the script, I knew that it is a big career break unfolding right before my eyes."
Like Barretto, Gallo also started his dreams in ABS-CBN but fate had other plans. "When we started work for the series, I have to admit that I had jitters, but Julia and the rest of the team made me feel at ease, that's why things progressed smoothly. Come on, Julia is a big star and the other leading man, Marco Gumabao, has also done lead roles in his past projects, so I initially felt intimidated."
The good news is that big breaks seem to be falling into Gallo's lap one after another. He was also cast in the Vivamax movie Ang Manananggal na Nahahati ang Puso, which brought him to the mystical island of Siquijor.
"My leading lady Aubrey [Caraan, another new Viva contract star] and I were not the original choices for the roles we played in the movie. These were supposed to be for James Reid and Nadine Lustre, so imagine how we felt when we ended up taking over the characters that were written for them."
Gallo added, "I am also very fortunate to have worked again with our director Darryl Yap, who guided me every step of the way in the movie. I had previously worked with him in the movie Gluta, where Ella Cruz played the lead character." Yap is the prized, outspoken, brave and current hotshot director of the giant Viva Entertainment empire.
Gallo is thankful that he has a lot of work and is even more grateful that his breaks have started to come in during this time of pandemic.
"You can never really predict when the big doors will open. I have been waiting for this for a long time now, and I am thankful to everyone who continues to give me these work opportunities. I just hope to continue taking the right steps and moving forward in the right direction"
Indeed, the time is ripe and perfect for Marco Gallo.