The Philippines, which is being gravely affected by the COVID-19 pandemic for 18 months now, is met with one overwhelming industry shift: the drastic increase in the demand for charter flights. Tourism, a major industry in the country, is among the movers of the airline industry, and with the closure of countless tourist destinations, the number of commercial flights has rapidly decreased too.
Occasional border shutdown has not helped either. With the limited commercial flights and with the ongoing pandemic, the need for charter flights has made a big jump especially for those intended for medical evacuations (medevacs). Medevacs cater to patients from far flung and isolated areas who need to be transported fast and efficiently to a capable medical facility to be given urgent medical care. And yes, a lot times COVID-19 infection is the patient's case.
Medevac charter flights are flights onboard an aircraft equipped with stretchers, portable medical equipment, defibrillators, cardiac monitors, to name some, manned by a fully trained flight crew and medical team. We can say patient passengers being airlifted per month in the country for the past 12 months have more than doubled. Charter flights—may it be via airplanes or helicopters—also play an important role in the shipment of essential cargo to remote areas and vice versa.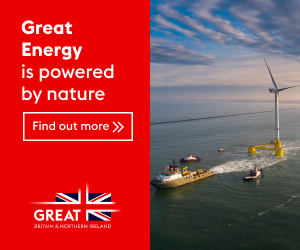 In pre-pandemic days, charters are mainly for corporate bigwigs' ease of business travel or the moneyed people's way to get to and from their holiday homes or vacation places of choice in style. Medevac used to be way below the demand since most flights would be arranged by insurance companies for airlifting their insured members. But with the pandemic uprise in the Philippines came the uprise too of chartered medical flights. Family members took it upon themselves to arrange for the fastest transport of their sick loved ones to a medical facility, regardless of costs.
Shift in the trend of use of charter flights from business and leisure to essential (medevac, medical cargo) has also changed. As restrictions have been issued for non-essential travel, the flight hours on medevac and medical cargo delivery have surpassed those on leisure and corporate flights. Charter flights for shipping goods (cargo) in the earlier times of the pandemic had an average of 70 combined flight hours per month. Charter flights for business trips went below average.
One of the newest players in the charter flights scene is HelicopterRentals.ph founded by charter veteran Augustus "Choy" Elciario. HelicopterRentals.ph provides all flight requirements, local and international, from business, leisure, to commuter transport. It's also strong on combined aerial tours and yacht rental services, catering luxury holidaymakers.
At HelicopterRentals.ph, all one needs to do is be ready on the date and time of one's flight. Elciario, who also serves as the company president/CEO, has a long standing history in the charter flights industry. Having gained his experience by working in the country's most elite air operators, Elciario has turned his vision of providing the best experience to air taxi clients into a reality. Co-piloting him in the company is Cheng Fulgencio who heads HelicopterRentals.ph's operations.
Visit www.facebook.com/AirCharterGroup or message @helicopterrentals on Instagram to book a charter flight.