GMA contract star Bianca Umali has learned to look at life in a totally different perspective since the pandemic took over and changed the lives of everyone around the world.
"I am beginning to be a lot more discerning and appreciative of what I have because of how hard I worked for them, " she shared, quickly adding, "Not that I have much, but what I have been blessed with in terms of the non-material things, like health, work opportunities, friends, relatives and coworkers that truly care for me."
Umali became an orphan early on in life, and losing both parents had so much impact in her young life. "I grew up in the loving care of my grandmother, and I treasure, nurture and love her because she was Lola, Papa and Mama to me as I grew up. Perhaps that is why I always feel that I should make Lola proud of what I do, in my case as an actor who constantly tries to prove herself in an already crowded and competitive work environment."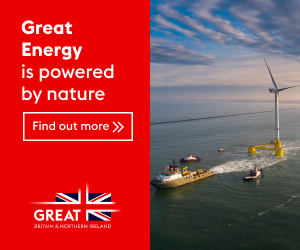 Umali was nine years old when she first joined the children's show Tropang Potchi, produced by the Go family of the popular candy company Columbia International Food Products Inc. And then she stayed on with GMA throughout her teenage years and waited for the big breaks to come.
This year, Umali is most proud to be part of the widely followed TV series Legal Wives, where she plays the role of the third wife of the lead male character essayed by Dennis Trillo. "It is my first time to play the role of a wife and I had to really study the role. The fact that it is about Muslim characters, their very rich culture and practices made the show an even more compelling assignment. [Doing the show] was not a walk in the park but the production team really made sure that I understood my character, why she is who she is, how she moves, how she feels and how she reacts to the tests and challenges of being one of her husband's many wives."
The pandemic has taught Umali to be extra careful and mindful of her health and those of her loved ones. "I read about the effects of the virus on people and families, and I get so scared of how it has caused so much damage to families, their work and their lives. That is why I keep myself healthy and am always cautious and vigilant, especially since I live with my grandmother. There were a few instances when the production on Legal Wives was put to a halt because some people got infected with the virus. We really followed the strictest protocols to ensure everyone's health and safety."
Now that filming of Legal Wives is already in the can and enjoying its share of high viewership, Umali feels safe once again, staying at home and doing the promotion rounds required of actors via Zoom. "Pandemic or no pandemic, home is where it is safest," said Umali, one of GMA's prized young stars.