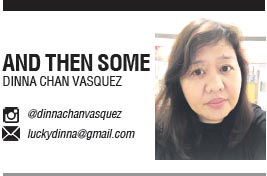 THE sachets and plastic bottles and jars containing the personal care products we use result in a lot of waste. All that plastic and waste end up in the ocean. If we do not do something about this, there will be more plastic in our oceans than fish, according to a report introduced by British sailor and environmentalist Ellen MacArthur at the World Economic Forum in Davos, Switzerland in January 2016.
Realizing this, A.S. Watson Group and its 13 retail and manufacturing brands have launched its Social Purpose and Sustainability Vision 2030, pledging actionable responses to the growing call for responsible consumption and production through its global operations.
In March, A.S. Watson Group announced its 2030 Sustainability Vision, with pledges to restore thousands of perfect smiles through life-changing free surgeries to kids with cleft palates, reduce tons of carbon dioxide emissions, and offer more sustainable choices in stores.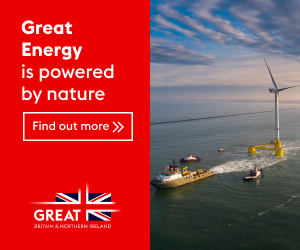 The spirit of doing good is ingrained in the Watsons culture. The first dispensary in 1841 saw its founder, Alexander Skirving Watson, providing free medicine to the needy.
Watsons Philippines has launched a sustainability program anchored on four pillars: Planet, Community, People and Customers.
"Watsons has always been at the forefront of sustainability since its founding 180 years ago. In recent years, we have invested in various initiatives that take our commitment to the planet that sustains us all. And we are glad that our customers and supplier partners have been open to help do good for the planet through the Watsons Sustainability programs," said Danilo Chiong, Watsons general manager.
The health, wellness and beauty retailer hopes to reduce its environmental footprint with a goal of 65,000 kilograms of trash collected via the Trash for Cash program and 40 million plastic bottles to be recycled. Watsons Philippines has also pledged to give 3,300 perfect smiles through free cleft surgeries and medicines to the needy.
Further, it wants a healthy work force, and it wants to provide more sustainable product choices for its customers. "Climate change is not just an issue for the future but today. We must do good now," said Viki Encarnacion, Watsons public relations and sustainability director, during the first in a series of Do Good webinars hosted by Watsons Philippines.
Also present during the webinar hosted by Anna Escalona were Jared de Guzman, senior assistant
vice president of Global Own Brand and Exclusives (GOBE) at Watsons Philippines, and Atty. Rachel Herrera, commissioner of the Climate Change Commission.
Herrera outlined five easy small actions that we can do to live more sustainably: eat sustainably and reduce food waste, advocate for people and planet, repair and refill instead of buying, turn down single-use plastics, and help organizations that do good for the planet.
De Guzman presented four Sustainable Choices that Watsons Philippines is hoping its customers would embrace. These include Clean Beauty (mindfully created products without "unwanted" ingredients), Refill and Reduce (refilling bottles and reusing containers), Better Ingredients and Better Packaging.
Also present during the webinar was Kat Lim of Unilever, who talked about Love Beauty and Planet, a sustainable personal care brand. Love Beauty and Planet products are vegan and have not been tested on animals. An interesting feature of the cleansing products is they are all fast-rinsing so you get to save on water.
Watsons Philippines, with its 900+ stores nationwide, rallies its stakeholders along with its millions of customers and partners to do good together in making responsible, sustainable choices.