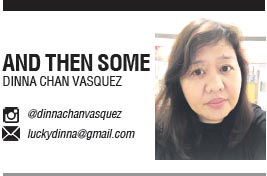 IN the nearly year and a half that we have been quarantined, a slew of trends in the beauty industry have come and gone. We started out in March 2020 thinking the pandemic would be over in a month or two, but we are still here and many went out with fully made-up faces and had skin-care routines.
So many things have changed since then and beauty-wise, we have dealt with so many issues including acne and allergies. We have thrown out expired makeup and skin-care products. We still wear makeup even under our masks but for now, skin care seems to be more important. We have witnessed the death of lipstick and the rise of colored balms. Blush, contour and highlight are strangers to most of us now. Because many of us got into K-dramas and K-pop, more people are started to explore K-beauty and the ingredients and techniques that make it so ahead of its time.
Here are some of the beauty trends we love:
COLORED LIP BALMS. Nearly every brand had their version of this, from Colourette Cosmetics' Colourbalm and Issy & Co's Hydragloss to MAC Cosmetics' Glow Play Balm and Benefit Cosmetics' California Kissin' ColorBalm. We all wanted lips that looked juicy and were moisturized. Being indoors meant we could have glossy lips without hair sticking to it.
HAVING ROOTS IS NOT SHAMEFUL. Before the pandemic, many of went to the salons or DIY-ed our roots every month but of course, these days there are more pressing concerns than gray hair. Besides, we could hide those roots on Zoom with a head band or a different hair part. Some men and women even opted to go completely gray. We were inspired by the beautiful Dawn Zulueta, who embraced her gray roots and stopped coloring her hair.
WE LOVE EYESHADOW PALETTES. Many of us stopped buying makeup but for some reason (mostly because wearing masks meant only our eyes can be seen), many still bought eyeshadow palettes, mascara and eyeliner.
SKIN CARE REIGNED SUPREME. The one area of beauty most explored was skin care. Even those who just cleansed their faces pre-quarantine started to become interested in toning, moisturizing and applying sunscreen. Sales of skin-care products grew worldwide even though the beauty industry suffered in general in 2020.
K-BEAUTY. The Hyun Bin-Son Ye-jin hit series Crash Landing On You gave Hallyu an even bigger push toward the mainstream so we explored serums, essences, tone-up creams and water gels, hoping it would help us achieve the nearly translucent skin of K-drama leading ladies.
LETTING OUR BROWS GROW OUT. We could not visit our favorite brow bars and we did not care as much. Maybe it was kind of a big deal at first until we realized we could fake it with brow products. Momoi Isupe, who is considered a brow genius, launched Strokes Beauty Lab and their first line was a range of brow products called Brow Artist Collection. The star product was the Microblade Pen Perfector.
EMBRACING OUR FLAWS. Perhaps the most important beauty trend was people simply becoming more relaxed about their flaws, including acne, hyper-pigmentation and extra weight. Some would call it letting go, but we prefer to say it is about loving ourselves and embracing our imperfections.