The global success of Korean K-Pop boy band BTS and even our very own P-Pop exponents SB19 with hit songs written and sung in their respective native tongues have shown that language is no longer a barrier to cross over to the mainstream.
It comes as no surprise, therefore, that a classically-trained American singer based in Las Vegas is making waves with her debut single, a cover of an iconic Original Pilipino Music tune originally popularized by Jaya.
The singer, simply known as Sahara has by her own admission, a lifelong love for OPM and Filipino culture. Dubbed as the American Anthem Diva and the official singer for minor league NASCAR events is a big fan of OPM icons like Regine Velasquez-Alcasid, Kyla, and of course, Jaya.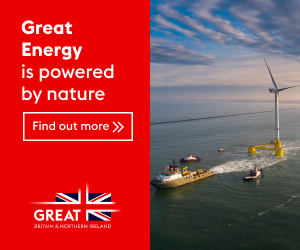 In choosing to release Jaya's "Dahil Ba Sa Kanya" as her debut single, Sahara says she wants to be known as "among the greatest singers in the world singing the most beautiful music in the world" which for her means Filipino music or simply OPM
"Even [here] in Las Vegas many of the best musicians are Filipinos, and I'm blessed to be able to work closely with them. Filipinas are some of the best vocalists in the world so yes, I want to challenge myself and be included among their ranks."
With heart-melting lyrics like "Dahil nga ba sa kanya / Nakalimutan mo aking sinta / Ang sabi mo noon hanggang wakas / Tayong dal'wa ay magsasama / Dahil nga ba sa kanya / Naririto ako't nag-iisa / Pag-ibig mo sa akin ba'y naglaho na," Sahara admits that "Dahil Ba Sa Kanya" is one of the biggest reasons why she fell in love with OPM and the Filipino language.
"Language is such an integral part of the music. You get a lot of meaning and emotion in so few words. It's truly beautiful," she enthused.
Sahara recalls the first time she heard, "Dahil Ba Sa Kanya."
"I was watching a travel video on YouTube, and the song was playing in the background as the host was walking down the street. (So) I used Shazam to find the song and artist. When I heard the song, it's hard to describe… I just felt something deep inside my heart. A pain, a longing. Something truly lost. Not to mention Jaya's soulful rendition. And when I read the translation, I understood why I felt that way. A song that can communicate its story without understanding the words is a true piece of art, and I knew one day I would sing it – not just to myself – but to the world."
She added, "So when we met Freddie Saturno, the composer of 'Dahil Ba Sa Kanya' over Zoom to ask his permission to cover it, he revealed that the song was based on a true story. And I loved it even more."
Recording a song in a foreign language is not without its challenges not just for Sahara but for any singer. "It was definitely harder," she confessed. "There are several sounds that aren't common in other languages. Especially the "ng" sound in words like 'Tanging'".
Sahara can sing very well in English, Spanish, French, Italian and German but the Filipino language also known as Tagalog is something that she finds unique especially in the way it expresses emotion and meaning.
"Why do I love singing in Tagalog? It's the passion. So much passion. A single word can express so much joy or sorrow, and as an emotional artist, it's very fulfilling. To be honest, the passion in OPM is missing in so much of modern Western music. The world could learn something from OPM. I can't imagine singing anything else."
"Dahil Ba Sa Kanya' may only be the first OPM tune that Sahara has recorded but it certainly won't be the last as she is currently working on an album of original OPM tunes with some of the country's best composers and arrangers.
"The people we're working with have been the biggest names in OPM for decades. I have a duet in the works with my co-producer, Dennis Quila, as well as several original new compositions in Filipino. And I can also tell you we have a special surprise coming for Christmas."
Asked what other OPM songs she enjoys listening/singing to, Sahara exclaimed she could not get enough of "Sayang na Sayang" by Aegis. "I listen to it at least once a day and I always get chills."
Describes her musical style as both eclectic and passionate, Sahara says she prefers not to be identified with just one musical genre. "It's very difficult for me to limit myself to just one and say, 'I'm this kind of artist.' OPM has really changed my musical perspective and outlook."
"As an artist, I always focus on the emotions of the chords, melody, and lyrics. Even when I sing in a foreign language, I make sure I understand not just the words, but also the idioms of the culture they come from."
As talented as she is as a solo act, Sahara does not only fly alone. The singer is also part of NeonDuet, a musical duo that consists of Michael Todd "m.t." Glazier. They recently released a dance single "(We Can Be) As One".
"It's no secret there's a lot of division in American society right now, and other societies in the world. "(We Can Be) As One' was made during the first three months of the pandemic when people were feeling more and more alienated from one another," Sahara shared. "Our song is a message from the heart that we can't really succeed unless we work together—as a family, as a community, or as a whole country."
Sahara's debut single "Dahil Ba Sa Kanya" is now available on Spotify, YouTube Music, Apple Music, and other digital streaming platforms worldwide.