AS people drool over the return to normalcy that will make them finally free from any travel restriction, a new ecotourism destination—the Mindoro Biodiversity Conservation Center (MBCC)—is now on the rise in Puerto Galera, Oriental Mindoro.
The construction of the 600-square-meter facility on a 16-hectare property overlooking the bay at Brgy. Dulangan was nearly halfway done already last month. With its ongoing construction, locals and tourists can soon expect this upcoming premier environmental conservation venue and educational-cultural site in the country.
"It is the first of its kind in Mindoro and will be the physical embodiment of sustainability, benefitting present and future generations," said Grace Diamante, executive director of Mindoro Biodiversity Conservation Foundation Inc. (MBCFI).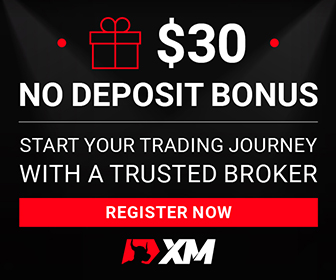 This legacy project will be a focal point for nature preservation efforts and ecological research in the Philippines since MBCFI's inception in 2008. Its location is strategic as Mindoro is known worldwide as a biodiversity conservation area because of its abundance in endemic species and diversity of habitats which, unfortunately, are threatened by human activities like poaching and deforestation.
Visitors can enjoy their journey at the MBCC with its many attractions, such as a natural history museum; a forest restoration area for native tree species; a Mangyan heritage hall for Indigenous People groups to showcase their culture and products; a research laboratory to assist in the discovery of new species; a Nature Discovery Trail; eco-lodges with glamping areas at the view deck; and even a temporary holding facility for rescued endangered animals.
The facility is in synch with the local government's One Island approach that considers use of natural resources, social programs, and economic viability in accordance with the United Nations Sustainable Development Goals.
With its sustainability features, the MBCC aims to be a green building certified by the International Finance Corp.'s EDGE. It is also expected to help MBCFI continue studies for science-based recommendations to policymakers, and conduct information drives through its Conservation Awareness Raising and Education program.
The top executive emphasized that environmental conservation must be prioritized because the constant loss of biodiversity caused by human activities will affect communities with the consequences of climate change like typhoons, drought, and loss of natural resources.
The Philippines is ranked No. 2 among nations as the most vulnerable to climate change. Oriental Mindoro ranked ninth among the country's provinces prone to flooding following forestry net loss of nearly 30 percent on the island from 1988 to 2015.
Recently, the Department of Science and Technology-MIMAROPA approved the provision of solar panels to help power up the MBCC's research laboratory. Naming opportunities are also open to help fund other components of the MBCC for posterity.