Lesha is an emerging singer-songwriter and music producer who has been thriving in the digital sphere with her own distinctive brand of contemporary electropop.
With over 242,000 followers on YouTube and over 22,500 monthly listeners on Spotify, Lesha introduced herself with a bang in 2018 with her independent debut release, Two Faced. The EP contained the hit single, "Bury," a collaboration with Australian rapper/producer riddo that went on to earn over half a million streams online and topped Spotify's OPM Rising Playlist chart.
Now Lesha is back with series of new releases, starting with the title track from an upcoming full-length album called Sun Moon Rising. Lesha says the new record under Star Music is a collection of Lesha's writings that represent the distinctive sides of herself—or what she considers an artistic manifestation of her different walks in life and how she views the world from her own point of view.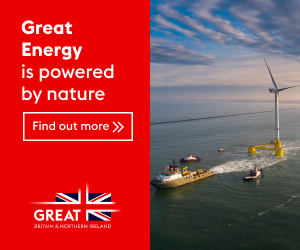 Characterized by enthralling lyrics and a mix of musical genres that include electronic pop, hip-hop, alternative, jazz, trap, and EDM that are close to her heart, Sun Moon Rising is a labor of love that Lesha is very excited to share.
"These past months have been filled with challenges and learnings but I'm very excited for people to finally hear this body of work that I've been working so long and hard. It honestly feels super surreal," she exclaims.
Each track has its own strength on a specific emotion, from reminiscing good times, feeling empowered, letting go of inhibitions to seeking love amid chaos; all those diverse emotions that can surely be relatable to the listeners. Lesha made sure that every song can stand alone as a powerful track and even stronger as an impactful part of Sun Moon Rising album.
Like many other artists, Lesha has been able to take advantage of the ongoing pandemic and the resulting lockdowns. Working solo in the confines of her bedroom where her studio is also set up has been quite cathartic for her as she was able to draw plenty of inspiration, not just for her music but for the music videos that she personally filmed in her own home.
"The way the universe communicates with me is through my songs and that's basically why I chose to name this album Sun Moon Rising because it is in relation to astrology and how the universe works to communicate with us human beings," Lesha said in explaining the album's title and concept.
What makes Sun Moon Rising even more special is that Lesha was able to collaborate with talented producers and artists from all over the world including the UK, USA, Seoul, Barcelona, Bahrain, and Italy.
"It was a very collaborative process and it was a breath of fresh air working with these insanely creative minds. Through this record, I was able to mold my sound and really showcase my capabilities as a music producer and songwriter. I worked on this record from the backend to the front and I'm really proud of myself for that," Lesha enthuses.
The album's title track, "Sun Moon Rising" which is also its carrier single is about the strengths and weaknesses of a person's sun, moon, and a rising sign that gives fuel to a specific alter ego and how this affects the different ways they express themselves. Lesha says the song revolves around her curiosity and desire to understand all aspects of a person and why they are who they are.
More tracks from the album that features Lesha's global collaborators are set to drop in the next coming months. As a true believer in the power of manifestation, Lesha says the album is the universe's way of telling her to work hard in pursuing her passion and pour her heart out in it and attract positivity.
"If being in the music industry is something you really want to pursue, by all means, go for it and put your heart into it. Artists that have that grit and passion for what they do will definitely make it farther, so be prepared for the struggles you'll have to face cause this industry is tougher than it looks. I myself started out DIYing everything as an artist, something I still do to this day so I believe anyone could do the same as long as there is a willingness to learn and there is a clear goal. There will always be people who will have opinions about you or your work which is something I learned the hard way. You have to know how to segregate the hate from constructive criticism. Keeping this in mind really helped me grow and give myself a reality check from time to time. Sometimes all you need are people who truly believe in you and your capabilities in order to succeed," Lesha concludes.
Lesha's music including the new single, "Sun Moon Rising" can be streamed on Spotify. Fans can also watch her official music videos, covers, and learn more about music production on Lesha's YouTube Channel. For more updates, visit Lesha's official page.