TOKYO—Ernest John "EJ" Obiena was "chillin out" on the eve of the men's pole vault final of athletics when chanced upon by Filipino sportswriters at the Conrad Tokyo.
Obiena squares off with a star-studded cast led by world record holder Armand Duplantis of Sweden and Rio de Janeiro Olympics champion Thiago Braz in his quest for a gold medal, potentially the third for the Philippine campaign in these pandemic Games.
"I'll talk to coach Vitaly [Petrov] for the game plan," Obiena said.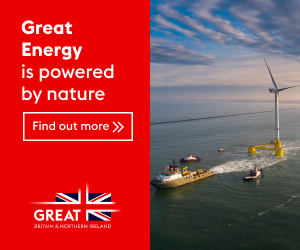 Obiena is No. 11 in the order of play after ranking fifth in his group in the qualifying round behind KC Lightfoot of the United States, Kurtis Marschall of Australia, Renauld Lavillenie of France and Emmanouil Karalis of Greece.
The pole vault finals start at 7:20 p.m. at the Tokyo Olympic Stadium.
Obiena was one sluggish gold medal hopeful in Saturday's qualifying. He cleared 5.75 meters on his last try to join 11 others in the gold medal showdown.
And everything boils down to everyone starting from scratch in the finals.
"Erase the qualifying stage, back to zero, start from scratch," said his father-coach Emerson Obiena, adding the young Obiena is determined to make up for his disappointing start Saturday.
"I'm relieved that EJ was able to get his rhythm in his last jump [qualifying], where he became relaxed," Emerson said.
But to realistically make the podium, Obiena needs to soar higher than his personal—and the Philippines—best of 6.87m and clear 6.00m.
Also in the final cast are Menno Vloon of the Netherlands, Christopher Nilsen of the USA, Bo Kanda Lita Baehre of Germany, Harry Coppell of Great Britain, Oleg Zernikel of Germany, Ersu Sasma of Turkey and Piotr Lisek of Poland. Zernikel was the last final qualifier from Obiena's group, making 5.65m.
Qualifying from Group B were Baehre, Nilsen, Duplantis, Vloon, Braz and Lisek all at 5.75 and Coppell and Sasma at 5.65. Duplantis is the man to beat, being the world record holder of 6.18 with a season best of 6.10. Braz (6.03), Lisek (6.02) and Lavillenie (6.16) have also breached the 6.00m mark, making them among the top medal contenders.