Metro Pacific Investments Corporation (MPIC) was lauded in the eighth annual Asia-Pacific Stevie Awards, garnering two Stevie Awards for its corporate social responsibility initiatives in service of vulnerable sectors amid the COVID-19 pandemic.
More than 900 nominations from organizations across the Asia-Pacific region were considered this year in categories such as Award for Excellence in Innovation in Products & Services, Award for Innovative Management, and Award for Innovation in Corporate Websites, among many others. MPIC won a Gold Stevie for Most Valuable Non-Profit Response and a Silver Stevie for Most Valuable Corporate Response for its "Bayan Tanim: Encouraging Sustainable Living in a Time of Crisis" program and "Kaya Natin 'To Relief Support for Marginalized Sectors" initiative respectively,
At the onset of the COVID-19 pandemic, MPIC and its Foundation, along with companies under the Manuel V. Pangilinan Group of companies, mobilized various initiatives to provide aid and assistance to those who were most affected.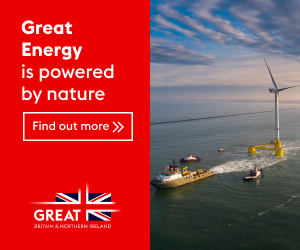 Most Valuable Non-Profit Response
Bayan Tanim! formed the third phase of MPIF's COVID-19 response strategy, tapping the potential of small-scale gardening to help disadvantaged communities cope with the adverse impacts of the pandemic. In partnership with the Department of Agriculture, Agrea Agricultural System International Inc., Duran Farms, and companies within the MVP Group, MPIF donated over 1,700 planting crates to beneficiaries to improve their self-sufficiency, food security, and long-term resilience.
Relief Support for Marginalized Sectors
Through the Kaya Natin 'To initiative, MPIC and MPIF distributed over 3,700 relief packs to around 18 communities in Metro Manila and surrounding areas. Aside from displaced tourism workers and low-income households, the program also prioritized the vulnerable population comprised of persons with disabilities, informal settlers, senior citizens, pregnant and lactating mothers, and indigenous minorities – particularly, the remote Aeta community in Zambales.
"We are grateful to the Asia-Pacific Stevie Awards for this recognition, as it is a testament to the impact that MPIC, MPIF, and the entire MVP group makes on the lives of Filipinos," says MPIF President Melody del Rosario. "Our Chairman Mr. Manuel V. Pangilinan has always said, if we are able to help one person, then we have done our jobs. What encourages us to continuously create and develop these programs is our ability to reach out and change more than one life."
The Asia-Pacific Stevie Awards are the only business awards program to recognize innovation in the workplace in all 29 nations of the Asia-Pacific region. The Stevie Awards are widely considered to be the world's premier business awards, conferring recognition for achievement in programs such as The International Business Awards® for 19 years.
Nicknamed the Steviesfor the Greek word for "crowned," the winners will be celebrated during a virtual (online) awards ceremony on Wednesday, 14 July.
Gold, Silver and Bronze Stevie Award winners were determined by the average scores of more than 100 executives around the world acting as judges in March and April.
"The eighth edition of the Asia-Pacific Stevie Awards attracted many remarkable nominations," said Stevie Awards president Maggie Gallagher. "The organizations that won this year have demonstrated that they have continued to innovate and succeed despite the COVID-19 pandemic, and we applaud them for their perseverance and creativity."
Details about the Asia-Pacific Stevie Awards and the list of Stevie Award winners are available at http://Asia.Stevieawards.com.