LIKE it or not, life's downturns convey vital lessons that even the most expensive education cannot provide. Bouncing back from such circumstances is what makes us resilient.
Indeed, when a deadly virus stealthily crept into our lives last year, this resilience was tested. And so was our faith and trust in God. We faced the crisis with courage, kindness, and compassion. We joined ranks and worked together to help those we could, manifesting an unwavering faith that we can—and will—overcome this insidious enemy.
Today, almost two years later, we are relieved to know that the statistics of the Department of Health, as of July 23, 2021, disclose that victims who have recovered from the virus now stand at 94.7 percent.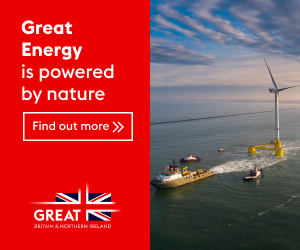 Speaking of survivors, we interviewed five brave individuals who were infected by the virus and went through an ordeal that, we pray, we will never find ourselves in. As we ask our "battle-scarred" respondents to share their difficult experiences and their impact on their lives, we hope to imbibe the lessons contained in their narratives.
I posed three questions to all our respondents, including our very own Ipra colleague, Richard Burgos. I thank each of them for giving us their very personal and helpful insights. Here are their stories in brief:
Richard Burgos
Director, Department of Science and Technology
Science and Technology Information Institute
1. How did you get infected by the virus and what was your immediate reaction/response?
Most probably I caught the bug in the workplace. After one year of zero infection in the office, we had 10 or so positives as the second nationwide wave of March 2021 peaked. Three had to be hospitalized. I was one of them, with pneumonia in both lungs. My disbelief quickly morphed into acceptance and quick action. In the pandemic, the virus respects no boundaries except physical distancing, hygiene and vaccination. It is not the fittest who will survive; those who do the right thing at the right time will.
2. Describe how you handled the situation (steps you took, what you did, and how you felt during your illness).
When I developed a high fever on Saturday, March 27, I just posted "39.2" on my FB account. It opened the floodgates of care, concern, and prayers from thousands of people and created bridges to opportunities and agents, including strangers, who made it possible for me to get urgent medical attention. My military doctor neighbor learned about my condition through my post and suggested I immediately get swabbed. I had two RT-PCR swabs on Monday, with positive results on Tuesday, so he insisted I get to the hospital without delay. Again, thanks to social media, the strength of family, and the kindness of strangers, I had the best doctors and the best hospital—and I recovered in six days. All throughout, I never felt desperate. Family, friends and faith buoyed my confidence and strength. All I needed to do was cooperate with the grace of the moment and the opportunities that were made available to me.
3. Now that you have recovered, what valuable lessons did you learn and what advice can you share with other people on how to handle the virus if they ever get it?
Lesson 1: The lockdown made isolation normal but when you are sick you have to overcome physical distancing to reach out for help, especially if you live alone. Social media offers an effective channel to secure urgent assistance through crowd-sourcing.
Lesson 2: Health is wealth. Never take it for granted.
Lesson 3: Be ready for life's surprises. I walked out of the hospital without having to pay a single peso. I am in awe at the myriad expressions of care and support that were extended to me, from medicines like Ivermectin and Lianhua (which I found no more use for) and votive candles and shared psalms.
Lesson 4: Pay it forward. The pandemic is still raging and so many others remain at risk of catching the virus. Do your share and spread kindness and care. They are the best immunity boosters.
Lesson 5: You cannot do everything by yourself. Trust in the gentle nudges of the Divine Shepherd. Do your best and God will do the rest. And yes, you will meet your Creator sooner or later so be ready for the grand encounter anytime, every time.
Dr. Jomick Lumawig and Mailen Lumawig
Orthopedic Consultant
The Medical City and St. Luke's Global City
I was probably an asymptomatic carrier as my wife was the first one who exhibited flu-like symptoms. After one day of experiencing parosmia or a distorted sense of smell, we decided to have her swabbed for Covid 19. When she turned positive, we immediately had the rest of the household tested. Aside from her, I and one help turned out positive for Covid 19 while our two sons and the driver tested negative. Luckily, we had no high-risk persons—because of age or comorbidities—who could be considered close contacts. We decided to isolate the ones who tested positive in our house and our two boys were quarantined for two weeks in a separate apartment. It was a blessing that the kids,16 and 18 years old, can handle living alone by themselves, with us just sending them occasional food and money electronically.
Thank God, I, my wife, and our help who tested positive only had mild symptoms, experiencing occasional body malaise, cough, and colds during the quarantine period. We did not have to be confined in a hospital although I bought an oxygen tank just in case our oxygen levels deteriorated. It was a blessing, too, that I have family members and friends who are Infectious Disease specialists—I followed their advice to the letter.
A few years ago, I was obese and indulged in a lot of alcohol. Now that I've recovered, I'm thankful that I am relatively fitter than I was before I went through the ordeal. Otherwise, I would have been considered high-risk. I could have contracted more severe symptoms.
My advice is, if and when you start having flu-like symptoms, it is important not to panic and just think about how you can have yourself tested.You must also isolate yourself immediately from the rest of the household. Always remember that an ounce of prevention is much better than a pound of cure, so wearing masks, social distancing, and staying outdoors when a small gathering is in order should be part of the "new normal."
Marge Enriquez
Freelance writer
1. I had a luncheon interview with a nonagenarian who wasn't techie, so a video conference was not an option. Besides, he had slurred speech which would have been difficult to comprehend given our weak tech structure. Five days after our interview (Good Friday) I learned that he and his wife were taken to the hospital for Covid. On Black Saturday, I took the antigen swab test and was found positive for the virus.
2. My landlord informed my sister and recommended a doctor who was a common friend of my friend. I also informed an NGO where I normally had my daily meals. The NGO had to shut down for two weeks. Fortunately, the residents were tested negative. The NGO sent me food everyday during my self-quarantine. My sister and friends helped me with my medications. I spent the ensuing days meditating. After one week, my temperature went down to 36.3 and became stable. Medical steam inhalation helped me. Friends from overseas sent e-mail and called me, giving their support.
3. Be tough and don't allow yourself to be oppressed or put down by shamers or friends who wag their fingers at you. Shamers and judgmental people have ego problems. The public is not aware of the psychological impact of Covid. I joined a Post-Covid Recovery program at Aegle Wellness Center where I was given supplements, IV immune boost, oxygen therapy, and psychological counseling. Many of the patients there had been shamed by relatives. Believe it or not, these people who teach good manners and etiquette can be so callous or inconsiderate of the feelings of Covid and post-Covid patients. There is a whole new territory on etiquette for dealing with Covid and post-Covid patients.
PJ Rebullida
Chief Instigator
Galaw Co Dance Theater
Honestly, I do not know where I got Covid-19. My interactions before then had been few and limited to socially distanced meetings. None of them had Covid nor caught Covid from me. My first symptom was a mild sore throat and then I drastically became super fatigued with extreme muscle soreness. This happens occasionally to dancers, but never this intense. This was my sign that something was wrong. Strangely, I never had fever and my senses were intact although I did have bouts of severe headaches and a long-drawn-out sore throat and cough. I contacted my doctor who happens to be my brother. I isolated myself, cancelled all appointments, and booked an RT-PCR test.
It was difficult. I was advised to get my test done by the 5th day of symptoms. During this time, my mind was playing tricks on me as I googled and inquired about Covid-19, wondering if I did have it or not. The moment I received my results, I felt my heart drop. It was wrenching. How, why, and what do I do? All of those questions did roller-coaster loops in my psyche.
Thank God, I had an excellent support system in my family, my friends, even in my building's staff. I only had mild symptoms and it was not the end of the world. I told myself to be smart and I would overcome the challenge just as I did those in the past. I really leaned on God. I firmly believed that He who began a good work in me will be faithful to complete it. I continued with my medications and did a lot of Breathwork and Meditation.
I was in isolation for almost a month because a pesky sore throat took awhile to disappear. Cabin fever is real. I think the biggest battle beyond the physical is with the mind. And the best solution would be to ask for help from loved ones. They will come running to your side—even if not in the flesh. I am the kind who will try to solve things on my own. But that battle was one that would take a village to win. Also, Breathwork is brilliant! I strongly recommend it to everyone, whether you are dealing with Covid or not. It is a practice that fights anxiety and depression as well as gives your body an immune boost.
Milen Galang Treichler
Real Estate Executive
I'M not sure how and where I got the virus. I was extra careful where I went and avoided places like beauty salons. I may have picked it up in a restaurant or even the grocery. I was working from home and I felt slightly odd. The next day, I woke up with high fever and immediately isolated myself. Then I had a test done at home. I turned out to be Covid-positive. Luckily, the rest of my family showed negative results.
We had to file a report about my infection to the village administration who immediately relayed it to the barangay center. Health officials checked my condition daily. Our congressman even sent a food package! I always felt confident that I was strong enough to survive Covid. What I never realized, though, was the tremendous stress it caused my family who were very worried about me.
The first three to four days, it seemed just like regular flu. I was given an oximeter, allowing me to monitor my oxygen level, which was always fine. My appetite was okay except I felt too tired to work. I didn't really realize that I had lost my sense of smell and taste until I was taking my morning coffee and I suddenly didn't like the taste. After that, I lost my appetite and had to force myself to eat so I could take my medication. My fever lasted for 17 days. I would get a severe headache and nausea. At times, my mind was foggy.
I was also on all sorts of medication—for the fever, the cough, the headache, and to help me sleep. I also took vitamins and antihistamines, etc. This got my husband worried because if I started to feel weak, he would have to bring me to the hospital where I would be alone. I felt like a prisoner because my food would be left on a tray outside my bedroom door.
I was lucky that I had friends and family who were praying for me. I did not hide my condition, but neither did I want to announce to all and sundry that I was sick. When I finally recovered, I started telling my friends the experience I went through.
What do I say to people about Covid? To be very careful. To please wear their masks and wash their hands carefully. Most importantly, to get vaccinated with whatever vaccine brand is available. As the doctors say: "The best vaccine is the one in your arm." I wouldn't wish what I went through on my worst enemy.
DRAWING from these five professionals' individual experiences, we must remember how to deal with currently sick or recovered Covid-19 patients—and how to treat them with respect, courtesy, and compassion.
Their lessons:
Do not show disdain for those afflicted by Covid and never assume that they were careless or did not follow health protocols. It could happen to anyone so we must show kindness and consideration rather than blame or suspicion.
If you are the patient and you receive much help and support from family, friends, and even strangers, pay it forward by showing the same kindness and concern to those who might be going through the same ordeal.
Don't be ashamed to ask for support because it takes a village to fight this virus.
Prevention is key so exercise extreme caution and follow all government-mandated health protocols such as the use of face masks, face shields, washing your hands, and practicing social distancing when among people who are not in your "safety bubble."
Keep yourself healthy so that when you do get infected, your immune system can fight off the virus. If you suddenly feel the onset of flu, it is important not to panic. Have yourself tested and isolate yourself immediately.
Get vaccinated as this is the best way to build up our herd immunity against the fast-mutating virus.
PR Matters is a roundtable column by members of the local chapter of the United Kingdom-based International Public Relations Association (Ipra), the world's premier association for senior communications professionals around the world. Joy Lumawig-Buensalido is the President and CEO of Buensalido & Associates Public Relations.
PR Matters is devoting a special column each month to answer our readers' questions about public relations. Please send your questions or comments to askipraphil@gmail.com.