As part of their corporate social responsibility initiative, Globe Telecom, along with the Ayala Group of companies, has donated essential support packages composed of WiFi kits, entertainment sets, grocery, medical supplies, insurance vouchers, and cash support to three hospitals as they continue to fight the COVID-19 pandemic. This was done as part of the #BrigadangAyala, the Ayala Group's integrated response to its almost two century-old commitment to national development.
The #BrigadangAyala is done via various social development and corporate social responsibility initiatives—ranging from disaster relief and response, assistance for public education, championing of social enterprises, and public health advocacy, among others.
In a statement made during an online webinar last July 12, Globe Telecom CEO Ernest Cu stated that these initiatives were Globe's way of saying thanks to the frontliners who have been relentless in fighting the pandemic ever since it started.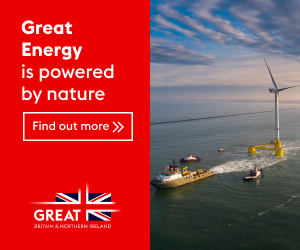 "As the country further adjusts with the ongoing vaccination drives and the steady recovery of various industries and businesses, we would like to extend our utmost gratitude to the frontliners who have been at the COVID-19 line of fire since day one," said Cu.
These essential support packages were sent to Globe's partner hospitals, namely Tondo Medical Center, National Children's Hospital and Philippine General Hospital, which were chosen not only for their close working relationship with Globe but also because they are the hospitals that the public goes to the most.
Each hospital received 50 Globe MyFi devices (with a free 9 GB data allocation valid for seven days) for its medical frontliners, as well as funds raised through Globe Rewards and GCash. Likewise, smart TVs with Globe Home Prepaid WiFi (HPWs) loaded with 10 GB data valid for seven days were installed in COVID-19, cancer wards, and other patient areas such as the Emergency Room and Out-Patient Department.
However, Globe also encouraged their customers to pay it forward through other channels. One way they did this was through the rewards donation drive, which was able to raise up to P41 million in donations. Here, Globe customers can donate their reward points, which is then converted to cash and donated to hospitals. In this way, customers can contribute to Globe's cause and at the same time do not put themselves at risk. Other than that, Mr. Cu also shared that they also added a donate feature to their e-wallet app Gcash, which made dispersing monetary aid easier and safer.
"Through Gcash, we were also able to raise P7.2 million for partner organizations. Through the donate button inside Gcash, customers could send funds from their Gcash wallet and we would handle the distribution," he said.
In addition to helping frontliners, Globe along with other companies under the Ayala group have also committed to helping Filipinos who have been affected by other unforeseeable circumstances such as the Taal explosion and the recent typhoons. With these avenues in place, Globe and the rest of the Ayala group have been instrumental in bridging lives and helping people rebuild, one connection at a time.