TOKYO—Eumir Felix Marcial sent fellow pro Arman Darchinyan of Armenia crashing down to a painful knockout defeat on Sunday, thus advancing to the semifinal round and assuring the country of a third medal in the Tokyo Olympics.
It took the 25-year-old Marcial a dominant stance and three telling punches—an elementary 1-2 jab-straight combination and a solid right hook to the left side of the Armenian's face—to snatch the knockout win two minutes and 11 seconds into the opening round.
"I didn't expect to win this way. For me, it was basic boxing—unleash punches," said Marcial, who is assured of a bronze, the second medal after women's featherweight Nesthy Petecio's guaranteed silver in boxing.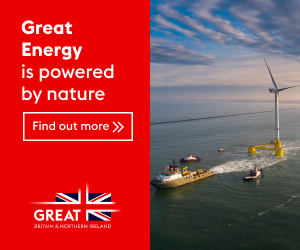 "It's a sort of muscle memory which I developed through long hours of training under my coaches," added Marcial, referring to Ronald Chavez and Australian consultant Don Abott.
Marcial was obviously the dominant boxer right from the opening bell. Darchinyan had both gloves defending his head, but each time Marcial unleashed a textbook 1-2 punch, his head jarred.
The punishment came in staccato and lethal manner that rocked the Armenian for a standing 8-count a minute and a half into the fight.
The abbreviated fight was Marcial's second straight in the Games. He beat Algeria's Younes Nemouchi by referee stopped contest-injury in is first fight in his first Olympics.
"I measured him first, if he can take my punches and if I can take his. But I knew I had him inside the first minute," Marcial said. "Part of the plan was to stick my head out, open guard. It worked."
With two medals assured in boxing, the Philippine haul—as of Sunday—would turn out as the best in its Olympic campaign since the 1924 Paris edition. Hidilyn Diaz already won the country's first ever gold medal in weighlifting's women's -55 kgs category and the boxers, plus golfers Yuka Saso and Bianca Pagdanganan, could make this Tokyo edition much better.
Petecio will be in the gold-medal duel on Tuesday against Japanese Sena Irie and Marcial on Thursday in a semifinal showdown with former tormentor Oleksandr Khyzhniak of Ukraine.
Carlo Paalam will be going for a medal-round berth in the men's flyweight division opposite Uzbekistan's Shakhobidin Zoirov, the world and Olympic champion, on Tuesday.
The strategy was for Marcial to test Darchinyan's power, and when he engages, that's when the Filipino would sneak in for the counter, before darting away.
Marcial, who points to his father as his biggest influence why he took up the sport, will be taking on a Ukrainian rival that has beaten him in the 2018 Strandja Memorial in Sofia, Bulgaria, but under strange circumstances.
"I'm ready for him [Khyzhniak]. He has beaten me before but I'm ready this time," he said. "I'm in top shape here."
Chavez said Marcial lost to the Ukranian in 2018 in Sofia to save his ward from further injury.
"He [Marcial] was nursing a right shoulder injury and I decided during the fight for him not to continue," Chavez said. "I didn't want to aggravate his injury."
Association of Boxing Alliances of the Philippines president Ricky Vargas said the road will be more difficult for Marcial from hereon, but he has been equipped by the association for the big stage.
"I was and I remain confident of Marcial's abilities and chances in this Olympics. Eumir showed excellent form and technique. If he continues to work with his corner and team ABAP, he's got it," Vargas said.
"A fight at a time as I have no illusions that it will be an easy path, but he has the tools to make it to the top of the podium. I wish him well and pray to God he gives the country another gold along with Nesthy and Carlo [Paalam]," Vargas added.