TOKYO—Nesthy Petecio eliminated on Saturday a taller opponent from Italy to shove the country closer to another potential gold medal after Hidilyn Diaz's historic feat in women's weightlifting at the Tokyo Olympics.
Petecio scored a 4-1 victory over Irma Testa to advance to the women's featherweight finals at the Kokugikan Arena, assuring the Philippines its first silver in 25 years since Mansueto "Onyok" Velasco won the same medal also in boxing in Atlanta 1996.
But Petecio had to adjust to the taller Irma, whose long reach gave the Davao del Sur pride problems in the first round which the Italian won.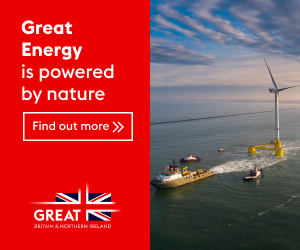 "We had a game plan in the first round of fighting her with a distance. That didn't work," she said. "We made adjustments in the second round, thanks to coach Boy [Nolito Velasco] and it worked."
The 2019 world champion lost the first round in all of the judges' cards. In the second round, she changed tactics by attacking the Italian at close range, unleashing punches from all directions and directed at her foe's head and body.
That totally changed the fight's complexion.
"Coach boy told me to keep on attacking and that I did," said the five-foot-three Petecio, who gave away some six inches to the Italian.
Petecio's sustained aggression wiped out whatever advantage Testa had in a flash and the judges saw the fight in the Filipinas' favor in the last two rounds.
"I got her with my speed and power," Petecio said. "I knew she was stronger but I finished her with quickness."
Four judges favored Petecio (10-9), with only the fifth judge, Manuel Vilarino of Argentina seeing otherwise.
Standing between Petecio and the country's second gold medal is either Kariss Artingstall of Great Britain or Sena Irie of Japan who fought each other late Saturday night.
The final is set on Tuesday.
"This means a lot to me (Olympics), it's my father's dream, and also my dream," Petecio said. "This win is not only for me but also for my family, and to Filipinos, who prayed for me. I won this fight because I believed in God, I believed that He will help me."
Petecio also dedicated her win to her coaches and to close friend and fellow boxer Alexcel Dergantes, who passed away in February.
"I am very happy because I made the gold medal round. This is for the country, my family, my coaches who have always been working hard and are left unnoticed," she said.
"And this is for by buddy, Alexcel," she added.