MANILA—Word of mouth has been crucial in addressing vaccine hesitancy in Pasig City.
Mayor Vico Sotto said on Thursday that city workers went house-to-house, especially in areas with no or poor Internet connectivity, to convince residents to avail themselves of free Covid-19 jabs.
As a result, all 44,703 eligible senior citizens of Pasig City are now vaccinated with at least the first dose.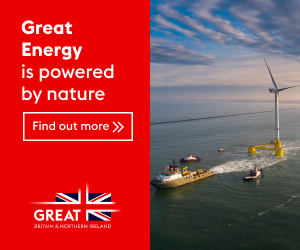 About 37,550 or 84 percent of the total are fully vaccinated.
"The most effective way to convince our senior citizens, and even the general population, is really through word of mouth," Sotto said in an interview during the rollout of the single-dose Janssen vaccine at the Pasig City Sports Complex.
He said residents are more encouraged when they see their family members and friends get vaccinated and none of them had adverse effects.
"The secret is through word of mouth. We slowly built up vaccine confidence," he said.
The mayor noted that higher vaccine supply drives vaccine confidence.
"So that's a good problem to have," he said, noting that it's no one's fault that the delivery of vaccines takes long because of limited supply.
He assured constituents that all jabs received by the city are used immediately.
Improvements
Sotto said Pasig City is among the first local government units to receive the Department of Health (DOH) approval of the inoculation micro plan.
"It's inspiring to realize that when the DOH approved our microplan, we only had a target of 5,800 daily vaccination. Now, we reached 11,817 jabs in just a day. We can now vaccinate twice our initial target," Sotto said via Viber message.
He said the city government is eyeing to open more vaccination sites once they receive a steady supply of the vaccine.
"It's hard to open and close sites when supplies are running out. We still have limited supply. But while the delivery of more vaccines is increasing, the vaccination effort can be hastened," he added.
Health Undersecretary Myrna Cabotaje cited the significance of ensuring the full protection of the A2 (senior citizens) and A3 (adults with comorbidities) sectors against the dreaded virus, especially with the threat of the Delta variant.
Cabotaje said six out of 10 individuals who died of Covid-19 are aged 60 years old and above, while persons under the A4 group (economic frontliners and uniformed personnel) are four times more susceptible to sickness and death.
"We cannot overemphasize the need for vaccinating them," she said.
Cabotaje said Pasig City was part of the DOH's crafting of the national vaccine deployment program.
As early as September 27 last year, Cabotaje said they started plotting the guidelines on vaccine deployment and administration with a group that included Mayor Sotto. PNA