TOKYO—Ernest John "EJ" Obiena is finally bringing his act on the Olympic stage on Saturday when he takes on the challenge from a world-class field in men's pole vault on Saturday morning at the Tokyo Olympic Stadium.
At stake are 12 slots in the finals of the field event of athletics with Obiena competing against most of he world's top pole vaulters who have become his pals after training at the world pole vault center in Formia, Italy, and competing in various tournaments in Europe for years.
World No. 2 Sam Kendricks of the United States is out of the field after testing positive for Covid-19, but nevertheless, the field remains solid with the presence of world No. 1 Armand Duplantis of Sweden, No. 3 Piotr Lisek of Poland, No. 5 Christopher Nilsen of the US and No. 7 Thiago Braz of Brazil, the Rio Olympics champion and Obiena's training partner.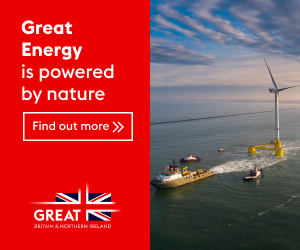 Obiena couldn't be dismissed as a mere participant with his No. 6 world ranking and his stints in Europe where he regularly competed against Duplantis and company.
"It showed that I can compete with the best. It was like a preview," Obiena said. "They are the top athletes in the world rankings. That showed me that I can compete. Now it's a mental game."
Athletes who clear 5.80 meters—7 centimeters lower than Obiena's personal best—or the top 12 will advance to the men's pole vault finals on August 3.
Obiena set his personal best of 5.87 meters at the Irena Szwewinska Memorial/Bydgoszcz Cup in Poland late last year.
But Obiena must clear at least 6 meters to contend for the podium.
"I know I can jump 6.0 meters. I'm not sure how I got it dialed in," Obiena told a virtual press conference. "I've seen how well I can jump, and I've seen what I'm capable of, and make sure that I bring that in the game."
Obiena went back to training at the Edogawa Stadium on Friday after he was spooked by Kendricks getting infected with the virus.
"There's uncertainty with the Covid-19 situation and that bothers everyone of us here," Obiena's father Emerson said. "That's the difficult part, we don't see the enemy [virus]."