TOKYO—Eumir Felix Marcial hardly sweat in his Olympic debut on Thursday to move a victory shy of a guaranteed podium finish.
The 25-year-old Marcial sent Algeria's Younes Nemouchi to the exit via Referee Stopped Contest-Injury (RSC-I) with 19 seconds remaining in the first round, thus advancing to the quarterfinals of the men's middleweight class where he is the top seed.
"Accidents happen," Marcial, 25, said. "He got cut and the doctor decided he could no longer continue."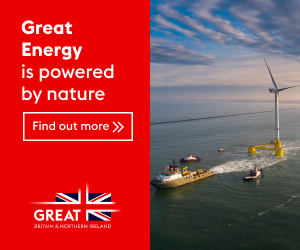 Both fighters accidentally banged heads a little over a minute into the first round with the Algerian getting a nasty cut in his right eyebrow.
"I'm so thankful, I want to thank God for giving me strength to win this fight," Marcial, who turned pro September last year but kept his vow to win gold here, said. "I'll do my best performance in my next fights."
Marcial was in control of the fight and barely allowed Nemouchi to slug his way through the cool and cunning Filipino, who trained for a month in the US boxing facility in Colorado Springs with coaches Ronald Chavez and Jerson Nietes.
Also a pride of Zamboanga City besides Olympic gold medalist Hidilyn Diaz, Marcial unleashed a blinding right hook that rocked the Algerian one minute into the fight. He got a standing eight-count from Slovakian referee Simon Radoslav.
"I am so happy that [Eumir] Marcial is back to his old form and with polished new moves he developed in the last three months that he trained with us," Association of Boxing Alliances in the Philippines President Ricky Vargas said. "I believe he will only get better because his mind and body are now fully focused."
A silver medalist in the 2019 World Boxing Championship in Yekaterinburg (Russia), Marcial booked the easy victory before Philippine Sports Commission Chairman William Ramirez and Philippine Olympic Committee President Rep. Abraham "Bambol" Tolentino, who, like International Olympic Committee Representative to the Philippines Mikee Cojuangco Jaworski, never missed to cheer the Filipino bets in these Games.
Marcial agreed his month-long stint in Colorado Springs and his brief exposure as a pro made him a polished boxer.
He thanked the other members of the coaching staff—Reynaldo Galido, Elmer Pamisa and Don Abnett—and pro mentor Freddie Roach with whom he trained under at his Wild Card Gym in Los Angeles.
Marcial tries to assure the Philippines of another bronze medal on Sunday against Armenian pro Arman Darchinyan, who he has beaten in the 2018 Aiba World Championships.
"I beat him (Darchinyan) in 2018 in Russia, but the Olympics are another story," Marcial said. "Everyone here prepared hard for their matches."
Darchinyan was impressive against Andrej Csemez, mauling the Slovakian for a 5-0 victory in the match before Marcial stepped up the ring.
"The fight underscored the great conditioning, excellent tactics and overall preparation Eumir underwent the last three months before Tokyo," Abap secretary general Ed Picson said.