A nongovernment organization denounced the government's approval of the commercialization of Golden Rice, saying that the genetically modified organism (GMO) would make it more difficult for farmers to recover from the adverse impact of the pandemic.
Greenpeace Philippines called on Agriculture Secretary William D. Dar to reverse the Bureau of Plant Industry's (BPI) decision to approve the commercial propagation of Golden Rice. The biosafety permit given by the BPI is the last regulatory requirement that developers need to secure prior to the rice variety's commercial propagation.
The BPI issued the biosafety permit on July 21. The document stipulated that Golden Rice has "undergone satisfactory biosafety assessment pursuant to Department of Science and Technology, DA, Department of Environment and Natural Resources, Department of Health, and Department of the Interior and Local Government Joint Department Circular No.1, Series of 2016."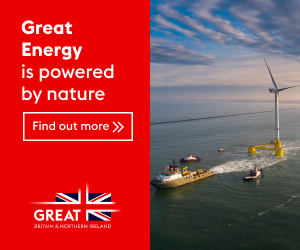 "The continued approval of genetically modified 'GM' crops including so-called 'Golden Rice' will further drag down farmers amid climate and Covid struggles," said Wilhelmina Pelegrina, Senior Campaigner for Greenpeace Southeast Asia.
"The DA needs to ensure that farmers are central in a green and just recovery from the pandemic, and are supported by resilient food and farm systems in the face of the climate emergency. Instead of relying on GM crops such as GR that have no proven benefits to farmers and consumers, the DA should promote ecological agriculture that works with and for farmers, and which offers Filipinos diverse grains, fruits, and vegetables for diverse diets, ensuring food and nutrition security."
Greenpeace argued that the commercialization of Golden Rice happened despite "longtime opposition from Filipino farmers, scientists, consumers, health advocates, and environmental groups who have clamored for stricter regulatory systems for GM crops on the basis of the precautionary principle."
The group noted that the Philippines became the first country to issue a commercialization permit for Golden Rice.
The Philippine Rice Research Institute (PhilRice), an attached agency of the DA and a proponent of the Golden Rice project, said the GMO followed the standard process of rice breeding that usually takes 10 to 12 years before a new variety reaches the consumers.
Proponents will now seek varietal registration from the National Seed Industry Council to ensure that varieties are based on "consistent good agronomic field performance," according to PhilRice.
"As always, we are committed to ensuring the highest quality of seed for farmers and a safe and nutritious food supply for all Filipinos," PhilRice Executive Director John C. de Leon said in a recent statement.
"[We] will be implementing a comprehensive quality assurance and stewardship program that covers all steps in the chain from seed production, to post-harvest processing, to marketing."