THERE are just a few actors we know that have remained grounded, unperturbed and unchanged by success. One of them is GMA's prized leading man Dennis Trillo.
Still peaking as an actor at 40, Trillo has maintained his premium as an A-lister despite the many newcomers that have surfaced in the circuit, especially the younger ones who have tasted success just a few years after being launched.
Trillo actually started as an actor in ABS-CBN before taking that big leap to GMA in 2003 where his star started to shine brighter. A year later, it was in the fantasy series Mulawin where Trillo made his mark as an important television star, and 2004 being a good year for him, Trillo also made his presence felt on film via Aishite Imasu 1941: Mahal Kita winning a slew of awards.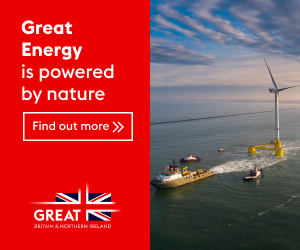 His mother studio gave him many wonderful roles which Trillo maximized to the fullest. Among these were shows, like Encantadia, Darna, My Husband's Lover and Cain at Abel.
This week, Trillo's newest drama series Legal Wives finally makes its debut on the prime-time block, after several postponements in production and airing date due to the many kinks the show had to hurdle over the past two years, not the least of them being the global pandemic.
When the pandemic started to alter the television work landscape, Trillo admitted having doubts on how the network will be able to pull through a major series that is almost epic in grandeur, range and content.
"We had to stop production several times because of the threat to the health and safety of the people involved in the series. Then, there were cast and production members who had to exit during the middle of the grind. But we all kept our faith and managed to wrap up work so we can offer something new, interesting and wonderful to the televiewers," he shared.
Trillo quickly clarified that viewers should not be confused whatever initial impression they may have from the title. "This is not about mistresses, not at all. It is a family drama with Muslim characters. It is about how a patriarch is able to lead his many families despite the challenges they are faced with in their day-to-day existence." In the series, Trillo breathes life to a noble Maranaw character that has three families.
Preparation for the lead male role was not a breeze for Trillo. He was thoroughly guided by consultants knowledgeable and experts in the Islam way of life, traditions, religion and culture, including how they communicate, their movements, how they present themselves. "We always had assignments, lectures, consultations, even long rehearsals to make sure we do things the right way," he added.
Now that the series has premiered, Trillo can attend to other matters that took a back seat while he was at work. He recently brought his longtime companion Jennylyn Mercado and their respective kids on an out-of-town trip to the Mount Maynuba summit to commune with nature. Mercado has a son with semi-retired actor Patrick Garcia while Trillo also has son with former beauty queen-turned-actress Carlene Aguilar.
"I am a go-with-the-flow kind of guy," he told us once. But unlike others who simply roll with the punches, Dennis Trillo knows what he wants, what's important, and what makes him truly stand out. And he always goes for these.