TEN Philippine startup companies will receive funding from the Global Acceleration Program (GAP) of the Department of Trade and Industry (DTI) through the Batangas State University's (BatStateU) Knowledge, Innovation, Science and Technology (KIST) Park.
Key DTI and BatStateU officials met on July 17 at the KIST Park Center of BatStateU-Alangilan in Batangas City to discuss the plans and strategies to implement the program.
In a news release, BatStateU said DTI Assistant Secretary for Competitiveness and Innovation Dr. Napoleon K. Juanillo Jr. and Chief of Innovation and Collaboration Division of the Competitiveness and Innovation Group Karl Lyndon B. Pacolor attended the meeting.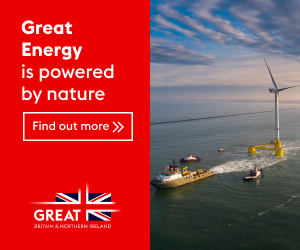 BatStateU was represented by President Dr. Tirso A. Ronquillo and Vice President for Research, Development and Extension Services Engr. Albertson D. Amante.
The initiative is part of the implementation of Republci Act 11337, or the "Innovative Startup Act," which provides benefits, incentives and other forms of support to the startup ecosystem.
"[The] government's initiatives in forging partnerships, bridging gaps and enabling stakeholders [will] ensure a competitive, innovative and inclusive country," BatStateU said.
DTI has allocated a seed funding of between P5 million to P25 million for five to 10 startups.
The partnership with DTI will boost the startup acceleration program of BatStateU through its KIST Park—the first in the Philippines.
BatStateU actively promotes a research culture, undertaking collaborative research to address the problems of the community and industry.
Its 15 development centers are recognized by the Regional Development Council of Calabarzon (Cavite, Laguna, Batangas, Rizal, Quezon) as the Regional Center for Technology Business Incubation and Development; the Regional Center for Science, Technology, Engineering, and Environment Research; and the Regional Inclusive Innovation Center.
The GAP aims to assist startups survive their early stages, scale up and globalize.
"It seeks to help accelerate the growth of viable technological startups with priority given to those startups that address the challenges brought about by the Covid-19 pandemic. Startups will be immersed in the global ecosystem to enable them to pursue global business development, fund-raising and other strategic opportunities," the DTI web site said.