Blues guitarist and Pinoy Rock icon Wally Gonzalez, best known as one of the members of both the original and later classic line-up of the legendary Juan Dela Cruz band, passed away in his sleep this morning as posted by his son, John Gonzalez on Facebook. He was 71.
Along with Joey "Pepe" Smith who died from cardiac arrest in 2019 and Mike Hanopol, who recently survived a bout with Covid-19, Gonzalez formed the nucleus of the best-known incarnation of the Juan Dela Cruz band.
Along with Sandy Tagarro (bass guitar/vocals), Edmond Fortuno (drums), Bing Labrador (keyboards), and Alex Cruz (saxophones & flute), Gonzalez formed the Juan Dela Cruz band in 1968. The group underwent several incarnations before releasing their acclaimed debut album. Up In Arms in 1971.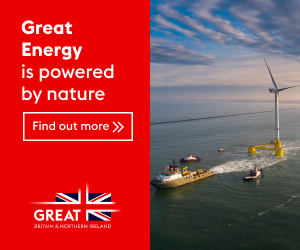 Fortuno, Labrador, and Cruz eventually went on to form Anak Bayan while Gonzalez went on to form a supergroup under the Juan Dela Cruz name with Hanopol and Smith, then with the Japanese psychedelic rock trio, Speed, Glue & Shinki. This became the band's best-known lineup.
Known for the scorching guitar solos that punctuated the band's best-known hits such as "Himig Natin," "Beep Beep," "Balong Malalim," Mamasyal sa Pilipinas," "Kagatan" and "Titsers Enemi No. 1."
Wally's contributions to the band went beyond playing guitar. He also wrote and sang lead vocals on fan favorites like "Nakatagong Mata" and "Palengke."
One of his more underrated gems was the acoustic instrumental ballad, "Pagod sa Pahinga" from the band's Maskara album. The song was later selected by indie filmmaker Dennis Empalmado as part of the music for his short film, Hindi Tao, Hindi Hayop in 2013. Gonzalez recorded a new and exclusive version of "Pagod sa Pahinga" that same year.
Outside of Juan Dela Cruz band, Gonzalez also had a successful solo career and released two well-received albums in Tunog Pinoy and Wally On The Road during the late 1970s with tracks like "Palaman" and Ala-Ala" from the atmospheric Tunoy Pinoy getting extensive airplay on the album-oriented rock station, DZRJ.
His most famous solo work which eventually became his signature song was the riveting instrumental, "Wally's Blues" from Wally On The Road. In the wake of this song's success, Wally later released a non-album track called "Blues Guitar" which also became popular with fans.
Gonzalez often drew comparisons to equally iconic rock guitarists including George Harrison for his quiet demeanor and also to both Eric Clapton and Jeff Beck for his bluesy style. A closer examination of his work particularly his solo output including, yes, "Wally's Blues" revealed a more progressive approach reminiscent of Pink Floyd as well.
Gonzalez was reportedly battling health issues in recent years including complications from diabetes and survived a stroke last January. John Gonzalez said his father's remains will be cremated to be followed by a short wake for friends in the music industry who wish to pay their respects.