Actor-politician Alfred Vargas was recently hailed as Pinakapasadong Aktor Para sa Pelikula, equivalent to a best actor win, by the academe based group Pasado (Pampelikulang Samahan ng mga Dalubguro) for his outstanding performance in the Mac Alejandre film Tagpuan. The group also bestowed nine other awards to the movie.
"I was so elated when I received the good news," he enthused, adding, "Tagpuan is a small but special film that we shot just before the pandemic. We encountered a few kinks especially when we shot in Hong Kong during the unrest there, but when we saw the final print of the film, it was all worth it. It always feels good to be appreciated." Vargas is also credited as a producer of the film, which won the Best Feature Film at the Chauri Chaura International Film Festival in India earlier this year.
Not many are aware that Vargas is a three-time Urian nominated actor for the movies Colorum (2010), Teorya (2012) and Bridal Shower (2004). His performance in Jeffrey Jeturian's Bridal Shower won for him the Breakthrough Actor of the Year from the now-defunct Golden Screen Awards. "It's been a long, long time since I won an acting award, and I am just grateful for this surprise blessing," he said.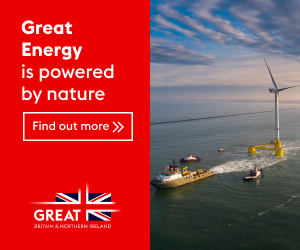 Gratitude is something inherent in Vargas, even when he was a newcomer trying to find his niche in the crowded entertainment sphere. He has a very good memory and he never forgets those who were there for him during his days as a newbie for Seiko Films. "While growing up, we were taught to always look at the bright side of things, to be content, to remain grounded, and to always say thank you," he recalled.
And while many reckon that being a politician is a thankless job, Vargas thinks otherwise. As the representative of Quezon City's District 5 in the House of Congress, Vargas has his hands full 24/7, particularly during these uncertain and extraordinary times.
"It is our duty to serve and look after our constituents, and the public in general. The pandemic has cast a lot of fear, anxiety and unease, and many of our citizens feel helpless. And every time we reach out to them, listen to their pleas and worries, and extend help, support and assistance, they show gratitude. In turn, they work with us together, they cooperate, they follow rules, they even share whatever little they have. That's the spirit that keeps us going, that keeps me focused to move forward as a public servant," Vargas told us.
Vargas and his team also work closely with law enforcers and health officials to ensure safety, peace and order in his district. As a lawmaker, he has pioneered House Bill 7138 to establish Culture, Arts, Tourism and Heritage Councils in every province to ensure this important localization effort. He has also proposed a bill to create an ICT (Information and Communications Technology) hub in every province, to provide Internet access to as many Filipinos as possible. He has also filed a special bill to give senior citizens and person with disabilities 20-percent discount on online shopping.
On the home front, Vargas makes sure that he spends quality time with his wife Yasmine and their three kids—Alexandra Milan, Aryana Cassandra and Alfredo Cristiano. Last month, he took a few days off and brought this family to a beach resort to celebrate Father's Day. "My family keeps me going and inspires me. I make time for them even if there are days when it seems impossible because of the load of work needed as a public servant," he said.
Very soon, televiewers will see Vargas on television again in GMA's newest weeknight drama series Legal Wives, where he plays the half-brother of the lead Muslim character played by Dennis Trillo. "I am glad to be able to make time for some notable acting projects. There is always an abundance of creative content and materials that need to be translated into screen narratives."
For Alfred Vargas, balance is key in the pursuit of his many visions as an actor, a family man and a distinguished public servant.