The fourth National Environment Law Enforcement (NELE) Summit kicked off on July 14 to discuss ways to strengthen the country's environmental law enforcement.
With the theme, "Sustaining inter-agency collaborations for intensified ELE toward a better environment amid pandemic," the three-day event tackled the multifaceted problems faced by law enforcement agencies in implementing environmental laws and the extent of the so-called environmental crimes.
Revisiting policies
In a statement, Environment Secretary Roy A. Cimatu said that amid the current public health emergency, holding the NELE was an opportune time to revisit the environmental law enforcement components and make sure they are updated, timely and relevant.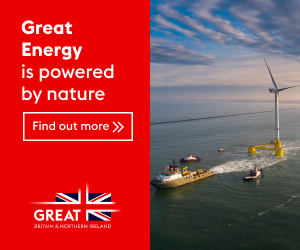 The Department of Environment and Natural Resources (DENR) chief considered as a big challenge the apprehending of environmental law violators who take advantage of the immobility and lesser resources during the pandemic.
According to Cimatu, the event was also especially significant due to a number of factors.
First, he said most environment and natural resources laws are already 20 years old, if not older. Second, the agency is gearing up for the creation of an Enforcement Bureau at the DENR.
He added the NELE action plan had expired in 2020, which calls for a new Action Plan and strengthening the collaborative effort of various law enforcement agencies to combat environmental crimes.
Illegal wildlife trade
Putting the spotlight on the illegal wildlife trade as one of the more serious challenges faced by environmental law enforcers, the DENR held a virtual meeting on July 7 to discuss the extent of illegal wildlife trade amid the threat of the Covid-19 pandemic.
Estimated to be worth $10 billion to $23 billion per year worldwide, the illegal wildlife trade is the fourth-most lucrative illegal business after narcotics, human trafficking and arms.
In the Philippines, the value of illegal wildlife trade is estimated at P50 billion a year, which includes the market value of wildlife and its resources, their ecological role and value, damage to habitats incurred during poaching and loss in potential ecotourism revenues, according to the DENR-Biodiversity Management Bureau (BMB).
Wildlife crime hotspots
The Philippine Operations Group on Ivory and Illegal Wildlife Trade and DENR-BMB had identified the illegal wildlife trade hotspots in the Philippines.
Based on confiscation data and information between 2010-2018, the main entry point of wildlife from Indonesia is Balut Island in Davao Occidental province.
On the other hand, the primary transhipment points and confiscation sites of wild animals from Indonesia are General Santos City and Glan in Sarangani province; Lipata in Surigao del Norte; and Metro Manila.
Tanza, Rosario and Bacoor municipalities in Cavite; Balayan and Calatagan in Batangas; Lucena Port, Quezon; San Jose, Occidental Mindoro; Matnog, Sorsogon; Allen Port, Samar; Medellin, Cebu; Liloan Port, Southern Leyte; Mati, Davao Oriental; and Dingalan, Aurora, were also identified as transhipment points of wildlife.
On the other hand, the known major confiscation sites of wild fauna are Metro Manila, Zambales, Batangas, Cavite, Palawan, Cebu City, Surigao City, Cagayan de Oro, Pagadian City, Zamboanga City, Davao City and Bulacan.
Most of the illegally traded animals that were confiscated by authorities were captured from the wild in Palawan, Aurora, Quezon, Nueva Ecija, Samar, Leyte, Bohol, Agusan del Norte, Bukidnon, Mapun Island, Turtle Islands and Pampanga.
Epicenter of wildlife crime
DENR Undersecretary Edilberto DC Leonardo said in his opening message that the Philippines is the epicenter of illegal wildlife trade, currently the fourth-most lucrative criminal activity in the world.
In the last 10 years, he said, the value of confiscated wildlife reached P248 million, including live specimen, parts and derivatives, from 523 suspected environmental criminals arrested during joint operations of various law enforcement agencies.
"However, what is concerning is that it is estimated that only 10 percent of illegal wildlife trade is detected," Leonardo, also the concurrent DENR-BMB director, said.
This means that the amount of wildlife specimen being trafficked in the country could be as high as P2.5 billion in the last decade.
"This is not surprising as globally, rising demand for wildlife, their by-products and derivatives, sold as pets, status items, curios and medicinal ingredients, has exploded the trade into a multibillion-dollar industry, estimated to be worth between $10 billion to $23 billion per year, making it the fourth-most lucrative global crime after drugs, arms and human trafficking," he said.
Strengthening Wildlife Act
In his welcome remarks, Undersecretary Benny D. Antiporda, for Solid Waste Management and Local Government Units Concerns, said the DENR is pinning its hope in amending Republic Act 9147, or the Wildlife Resources Protection and Conservation Act of 2001.
"One of the important amendatory provisions in strengthening the 2001 Wildlife Act is the enhancement of the roles of national government agencies and local government units. Once it becomes a law, the LGUs will become close partners of various NGAs in preventing illegal wildlife trade," he said in Filipino.
Currently, a substitute House Bill, titled "An Act Providing for the Conservation and Protection of Wildlife Resources and their Habitats, and Appropriating Funds, Therefore, Repealing for this Purpose Republic Act No. 9147," or the Wildlife Resources Conservation and Protection Act, sponsored by Occidental Mindoro Rep. Josephine Ramirez-Sato and 15 others passed the House Committee on Appropriations on May 26.
On the other hand, Senate Bills 2078 and 2079, authored by Senators Cynthia Villar and Juan Miguel Zubiri, respectively, were recently tackled in a public hearing presided by the Senate Committee on Environment, Natural Resources and Climate Change, with the Committee on Finance and Committee on Sustainable Development Goals, Innovations and Futures Thinking.
Increased criminal activities
DENR Undersecretary for Enforcement Benito de Leon admitted that illegal wildlife trade in the Philippines is a growing problem that is taking new forms.
"From the start of the pandemic, we also noted an increase in illegal wildlife trade activities online. Covid-19 and the lockdown did not deter criminal activities. In fact, the Internet gave unprecedented access to new markets," he said.
According to de Leon, the wildlife law enforcement community also noted increasing incidents of apprehensions of illegally-caught wildlife in large quantities with international connection.
"Globally, illegal wildlife trade is one of the biggest driving forces of species extinction, second only to habitat loss. In the Philippines, illegal wildlife trade is integrated in overexploitation, which is one of four other drivers of biodiversity loss," he said.
The other drivers of biodiversity loss are climate change, pollution and invasive alien species, he said.
Modernizing legal framework
De Leon said the country's biodiversity is likewise in danger due to international criminal activities, citing as urgent the need to modernize and upgrade the country's legal framework in order for authorities to more effectively respond to this growing problem.
This can be done, he said, through the proposed measures under Senate Bills 2078 and 2079 and a similar measure that is currently being finalized at the House of Representatives.
"We need to address the growing scale and sophistication of wildlife crimes and develop a more stringent legal framework to improve enforcement mechanisms and strengthen inter-agency cooperation against illegal wildlife trade," he said.
According to de Leon, once enacted into law, the strengthened Wildlife Act will vest authority in the DENR, Department of Agriculture, Palawan Council for Sustainable Development and Bangsamoro government to create permanent positions for Wildlife Law Enforcement Officers, or to designate their existing permanent employees as Enforcement Officers.
Stiffer penalty, bigger fines
Theresa M. Tenazas, officer in charge of the Wildlife Resource Division of the DENR-BMB, said the Wildlife Act needs to be amended to effectively address wildlife trafficking or cross-border illegal wildlife trade, including imposing higher or stiffer penalties and fines.
Under the current law, the penalty for killing wildlife is jail term of six months to six years and P100,000 to P1 million in fine, she said.
According to Tenazas, who is a lawyer, this is a slap on the wrist of offenders of wildlife crime. With a guilty plea, wildlife crime offenders may even get away by paying the fine for their crimes.
Under the proposed measure, Tenazas said offenders may end up serving a jail term of up to 20 years and a fine of up to P3 million.
The proposed amendment also defines "wildlife trafficking," "wildlife laundering" and "organized syndicated crime" as distinct and separate offenses.
"Sophisticated crimes need a sophisticated and robust response. Strengthening the Wildlife Act is a necessary step to protect and conserve the country's wildlife resources and their habitats," Leonardo said.