Indian Women in Enterprise, (I-WE), a not-for-profit organization is launching "Sarap India: A Taste of Togetherness", a virtual food carnival from July 15 to 18, 2021 to celebrate the Friendship, between India and the Philippines, and usher in a year-long celebration between the two nations.
Supported by the Indian Embassy of Manila, Tourism Promotion Board of the Philippines and its affiliate partners including WomenBizPH, Workbank, In Touch Community Services, Philippines Center for Creative Imaging.  Also joining hands are other Indian organizations in the Philippines – Indian Cultural Association of the Philippines, Bharathi Manila, Indian Ladies Club, India Business Forum, and Federation of Indian Chambers of Commerce (Phils). I-WE's initiative, Sarap India will showcase Indian cuisine from the different regions of the country made with locally available produce. Through the 4-day food carnival, Filipino families and foodies will have a chance to immerse further in Indian culture and get a taste of Indian delicacies.
In March 2021, launching I-WE, an organization that aims to provide a platform dedicated to women in enterprise in the Philippines and empower their entrepreneurial and professional spirit, H.E. Mr. Shambhu S. Kumaran said, "the contribution of women entrepreneurs is going to be critical as we build a forward-looking and dynamic relationship with the Philippines, especially in terms of our business and commercial links… And organizations like I-WE, which combine the efficiency of organizations and economy of working together, have an important role to play in the future."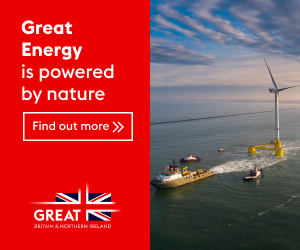 Regarding Sarap India, Ms. Beena Advani, I-WE Chairperson said, "Food is the perfect gateway to culture. It offers the first glimpse of the traditions and ceremonies symbolized by special food preparations and introduces the everyday favorite home dishes across diverse cultures. Promoting Indian culinary arts to Filipinos, Sarap India will provide a platform for local Indian food businesses to showcase and promote their delicious offerings, and at the same time, foster cultural awareness of Indian cuisine and celebrate the long-standing friendship between India and the Philippines."
I-WE has partnered with different vendors for Sarap India, offering promos, discounts, and exciting prizes during the online food carnival. Lalamove is their logistics partner supporting the food deliveries.
Said Ms. Smita Cherian, Managing Trustee & Project Head of SARAP INDIA, "Organizing the online food carnival, within the pandemic restrictions in place, was an invigorating challenge for the I-WE team and even more so because many of the vendors were first-time entrepreneurs with limited digital capabilities. Some of our vendor-partners needed technical and patient support from I-WE to take pictures of their cuisine, and even create a logo for their home-based business. This is what made Sarap India a truly I-WE experience – because it fosters not only enterprise growth but also professional development of the entrepreneurs."
"We invite everyone to join us in the celebration and participate in Sarap India, our very first online food carnival. We look forward to sharing our food and culture with you!" added Ms. Geeta Keswani, Communications Director I-WE.
Visit Sarap India on https://www.facebook.com/groups/sarapindia.