THE brave, daring and intrepid men involved in the movie Lockdown know that film has important stories to tell. And they themselves have their own wonderful anecdotes about facing challenges and emerging victorious from their respective personal battles.
The joy that actor Jeff Carpio felt when his baby Jaden Lui was born in 2017 was suddenly tainted with immeasurable sadness when the baby's mother passed away due to birth complications. "It was a most difficult time in my life. There were a lot of emotions that I wasn't ready for. There are a lot
of questions that remain unanswered up to now. I am just glad I kept the faith and tried to be resilient for our baby," Carpio recalled.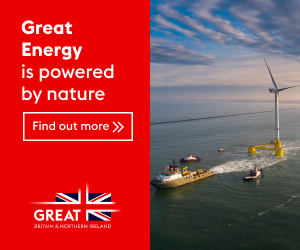 That same year, Carpio's manager Alfie Lorenzo also passed away, leaving the actor's already slow-paced acting career in total limbo. He sought and found refuge in theater work, and took on whatever acting jobs that he could find.
"Acting was a venue for me to release all the suppressed emotions I had inside. It was not easy being an actor and playing both father and mother to a newborn baby at the same time," he added.
Over the years, Carpio worked hard and like a twist in a modern-day romance movie, he found love again and just recently he married Joanna and they both welcomed their new daughter Jadore in California. Lockdown was the last movie that Carpio did before he flew to the United States, and he shed off all inhibitions and gave a truly spot-on performance in the film.
A staple in gay-themed movies, Alan Paule always adds spice to the many characters he takes on. Memorable were his performances in films, like Ang Lalaki sa Buhay ni Selya, Sa Paraiso ni Efren and Masahista, so when he was offered the role of the brutally sex-starved military officer in Lockdown, he immediately said yes.
"I like to give each new role I get a different spunk. I've done many characters with same-sex encounters and relationships but the spectrum is still wide and there are still many facets to be explored. The viewers will not like my character in Lockdown," he shared.
The pandemic have put a halt to Paul Jake Paule's many activities and assignments in theater which of course is marked by live performances. He is glad there are other platforms like television and films where he can showcase his promise as an actor.
In Lockdown, he and lead actor Paolo Gumabao give the audience the first no-holds-barred kissing scene that leads to steamy sex. "I believe actors need to be brave before they can be brilliant, and I am glad that despite the many restrictions brought about by this pandemic, there are still projects like Lockdown that remain undaunted and are brave."
Producer Jojo Barron has always been passionate about films. During the initial assault of pandemic, Barron mustered enough guts to give the green light for the production of Lockdown and made sure that he will have a timely movie that will not only be talked about but also be remembered long after its commercial release.
Barron has already produced two feature films but Lockdown is the first under his newly formed For the Love of Art Productions. "I'm glad that we found a material that is timely and teeming with the many present realities we have. It is important that during these times, we continue to cautiously move forward without fear. More than being bold and edgy, I think that Lockdown is a very brave film." he said.
No director comes close to the number of movies that prolific filmmaker Joel Lamangan has finished during the pandemic. For someone who has caught and hurdled the virus, Lamangan continues to work very hard to be able to tell wonderful stories on-screen. He's happy he found a producer that feels passionate about movies, the reason why Lockdown had a very smooth production.
In his first lead role, Paolo Gumabao will make viewers take a longer look at his many gifts as a new actor. More than skin, Gumabao exhibited his raw but resplendent range in the movie and many are betting on him as an actor to watch out for in the coming years.
A love child of former actor Dennis Roldan, Gumabao got more than just recessive genes from his father. A lot of us were impressed with this very gifted, first-time lead actor that we saw during the special invitational screening of Lockdown at the SinePop boutique cinema in Quezon City.
The uncut version of Lockdown will stream worldwide starting July 23 via www.ktx.ph and www.upstream.ph.