Easily one of the most talked-about films in the ongoing Cannes Music Festival is The Velvet Undergound by Todd Haynes, the acclaimed American filmmaker known not only for his provocative features (Far From Heaven, Carol, Dark Waters) but also for films involving or inspired by popular music icons (Superstar: The Karen Carpenter Story, Velvet Goldmine, I'm Not There).
Haynes, whose films are frequently showcased and well-received in Cannes, is once again in winning form this year with The Velvet Underground, a documentary on the influential American band known for their avant-garde brand of rock music.
The Velvet Underground created a new sound that changed the world of music, cementing its place as one of rock 'n' roll's most revered bands. Directed by acclaimed filmmaker Todd Haynes, THE VELVET UNDERGROUND shows just how the group became a cultural touchstone representing a range of contradictions: the band is both of their time, yet timeless; literary yet realistic; rooted in high art and street culture.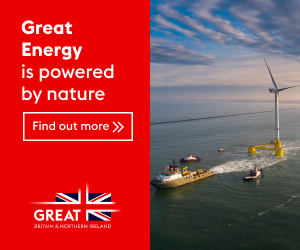 "I got turned onto The Velvet Underground in what felt like the first seconds of college. It was like a target coming at me from my periphery, both preordained (this one band was at the source of everything I was listening to—Bowie, Roxy, punk, new wave) and a radical discovery all my own. What I heard in that music is I think what Eno was getting at in the most famous thing ever said about The Velvets: 'The Velvet Underground didn't sell many records, but everyone who bought one went out and started a band'," Haynes himself noted in his director's statement about the film.
Featuring in-depth interviews with the surviving members of the band including founding multi-instrumentalist John Cale, the film also features a treasure trove of never-before-seen performances and a rich collection of recordings, Warhol films, and other experimental art that creates an immersive experience into what founding member John Cale describes as the band's creative ethos: "how to be elegant and how to be brutal."
The Velvet Undergound is part of the festival's Out of Competition section and following its July 7 and 8 screenings have so far been met with favorable reviews.
Scott Feinberg of The Hollywood Reporter, who boldly predicted The Velvet Underground as an "instant Oscar contender" considers the film "a deeply researched, artfully made, compelling portrait of not only the eponymous rock band and its members, the most famous being frontman Lou Reed, but also of the larger avant-garde sixties scene from which they emerged."
Peter Bradshaw of The Guardian describes the film as "a great documentary about people who are serious about music and serious also about art, and what it means to live as an artist."
Ben Kinegsberg of RogerEbert.com calls The Velvet Underground "a great-sounding documentary" and urges everyone to "see it in a theater with good audio, and you will actually vibrate when 'Heroin' kicks in."
Although Owen Gleiberman of Variety did not consider the film as "a definitive portrait" of one of his favorite bands, he nonetheless concedes that it's "dazzling, a hypnotic act of high-wire montage."
And Steve Pond of TheWrap declares The Velvet Underground as "a dark, disturbing and glorious film about a dark, disturbing and glorious band, and another sign that Haynes knows how to put music onscreen in a way that few other directors do."
An Apple Original film, The Velvet Underground will be streaming on AppleTV+ and will have its theatrical release in the United States on October 15.