JUST weeks after releasing its newest single "MAPA," the fiery boy group SB19 has agreed to play beautiful music with another hot music group, Ben & Ben, and take this heartfelt song into a totally new dimension.
And days after the music video was aired, their version of "MAPA" has been topping the music and iTunes charts in many countries. Just 24 hours from its release, it ranked first immediately in Qatar, the United Arab Emirates and here in the Philippines. It is also in the top tier of the music charts in Bahrain, Saudi Arabia, Singapore, Hong Kong, Malaysia, Canada and New Zealand.
"It's a beautiful song about our parents, and it is such an honor to go into our first collaboration with SB19 for the band version of 'MAPA,'" Ben & Ben posted on its widely followed social-media accounts.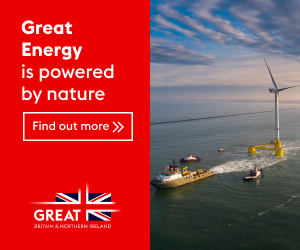 For its part, SB19's Justin said that the group is certainly happy re-recording the song with Ben & Ben, "a group we have the highest respect for musically."
"The boys of SB19 had this idea to do a band version of the song 'MAPA,'" shared Roslyn Pineda, Sony Music country general manager for the Philippines. "And Ben & Ben said yes in a heartbeat. When the two groups finally performed onstage, it was pure musical magic!" SB19's Pablo added, "We want our fans and the general listening public to get a different vibe when they hear this new collaboration. The original version is more mellow, while this new one gives the song a rich and happy kind of vibe, hopefully making the listeners feel more uplifted once they listen to the song."
"We were involved with the collaboration process. SB19 gave us complete musical and creative freedom to arrange the song, only giving additional comments to help make some parts flow better. Pablo was directly coordinating and constantly giving updates, and the suggestions he gave greatly helped us during the final recording sessions," shared Miguel Benjamin Guico, one of the lead vocalists of Ben & Ben.
A much admired group, Ben & Ben certainly knows how to play its cards right. Prior to this magical collaboration with SB19, it has also previously teamed up with Moira de la Torre on the song "Paalam" and South Korea's Day 6 member Young K with the hit "Leaves," which trended on top of Korea's streaming sites right after the song dropped on various music platforms.
Not one to rest on their laurels, Ben & Ben has started talks with Filipino-American Grammy and Oscar winner H.E.R. for a possible collaboration in
the near future. "Just being able to connect with her, and talk to her, it's surreal. And to hear her tell us that we should be working on something together, wow—if that happens, it will be a dream come true," exclaimed Guico.
To promote this landmark collaboration between SB19 and Ben & Ben, the bigwigs of the project decided to shoot the music video at the historic and newly renovated Manila Metropolitan Theater, a national treasure where some of the most illustrious Filipino artists have performed in the past.
The song "MAPA" continues to make music history a week after its release, and could stay on top of the charts for many more weeks. Indeed, SB19 and Ben & Ben have truly redefined musical collaboration.