La-ta-ra-ta-ra, la-ta-ra-ta-ra….
Just five days after it dropped on YouTube, the performance video for "MAPA," the recent collaboration by sensational P-Pop boy band, SB19, and folk-pop hitmakers, Ben&Ben has reached over 2 million views on YouTube and is on track to reach a lot more this July.
An ode to all parents that was originally released by SB19 last May and immediately became an instant smash, the slow-burning soaring ballad that has since garnered over 4 million views on YouTube was given the intricate Ben&Ben treatment. Filled with jazzy, orchestral details, inviting harmonies, and expansive arrangements, the new version of "MAPA" sounds even more celebratory as it frames its extraordinary paean of parental love with a strong commitment to emotional sincerity and nuanced storytelling.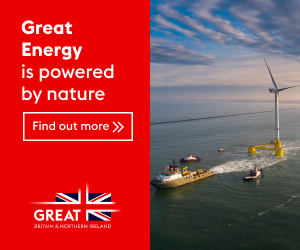 Shot at the recently restored Manila Metropolitan Theatre, the performance video of the song shows SB19 and Ben&Ben making beautiful music together as they perform a song about longing for parental love and take it to rousing new heights.
According to Roslyn Pineda, Sony Music's General Manager, Philippines and Vice President, Business Development, Asia, the collaboration came about not just because SB19 and Ben&Ben belong to the same record label but also because there was genuine clamor from fans of both groups to see them join forces since last year. To demonstrate such clamor, the hashtag, #SBen19 was even created for the much-desired team-up.
But then there's this matter of what song both groups will do.
"How did it happen? Basically, SB19 had an idea — a band version of MAPA," Pineda discloses. "And Ben&Ben said yes in a heartbeat, which perhaps shouldn't have come as a surprise given their 'Ma, may ___ na kami' captions on social media that make their devotion to their parents public knowledge. As their label, it was wonderful for us to see SB19 and Ben&Ben get along so well. And when they performed together on one stage, I don't think anyone could deny—it was pure magic!"
The boys of SB19, who recently achieved global recognition when they were nominated alongside BTS, Seventeen, BlackPink and Ariana Grande as Top Social Artist in the recently concluded Billboard Music Awards, admitted that they've been dreaming about working Ben&Ben even when they were still trainees. So when it finally come true, the boys were only too gracious to trust their collaborators to re-arrange the song.
"We were 100% involved with the process. They gave us free liberty to arrange the song, only giving us additional comments to help make some parts flow better. Pablo (SB19) and Pat were directly coordinating and constantly giving updates, and the suggestions he gave greatly helped us during the final recording sessions."
Ben&Ben further revealed that all of the band members were creatively responsible for their individual parts, but the entire arrangement was mainly conceptualized and spearheaded by Pat and Poch. "They're two of the most technically proficient in the band when it comes to arranging intricate sections, and they wanted to add that to support the powerful message of the original song. Arrangement-wise, we wanted to make it distinct from the original, adding fun rhythms and grand sections. We felt that doing this added weight, and served to support the powerful vocal performance of both acts."
For their part, the boys of SB19 were more than thrilled with the finished product. "We want people to have a different vibe about the song," SB19's Pablo, who wrote the song, pointed out. "The original version is more mellow, while this version gives it a rich, well-rounded, and a happy feeling – put together in such a way that it makes listeners feel more uplifted when they hear the song."
As for the performance video, Pineda quipped that having SB19 and Ben&Ben as "the first artists to grace this iconic venue after 6 years of restoration is nothing short of a groundbreaking cultural moment".
"The Manila Metropolitan Theater is a revered national treasure. Apparently, it's the only existing art deco building of its size and integrity in Asia," Pineda added.
Pineda later posted on her Facebook page that she was "close to tears" when she first saw the two groups performing together. "Incredible energy and rapport, seeing the historic Met for the first time since being restored to its former glory, and the two biggest bands in the Philippines singing a song about giving back to one's parents. #AngGanda! And really gives you a sense of HOPE that this generation will be okay," she further wrote.
SB19 and Ben&Ben's "MAPA" is out now on all digital music platforms worldwide via Sony Music.
Watch the much-talked about music video of the song here: