SENATOR Manny Pacquiao on Tuesday accepted President Duterte's challenge for him to give details of his reported allegations there is corruption in his administration, and dropped broad hints that among those he wanted investigated is the Department of Health and its handling of multibillion-peso procurements for the Covid-19 pandemic response.
Saying Duterte's challenge – made late Monday at the President's weekly national address – will now give him a chance to expose shenanigans, Pacquiao stressed he had made mistakes in life that he has corrected, but he was sure of two things: he is not corrupt and is not a liar. Pacquiao sent media outlets a statement in Filipino, in response to Duterte's tirade against him
Duterte warned Pacquiao late Monday he will campaign against him, for being a "liar," if he runs for higher office in 2022 but fails to provide proof of his corruptions claims.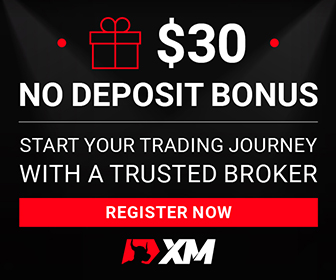 Earlier on Tuesday, Senator Koko Pimentel, whom Pacquiao succeeded as PDP-Laban president in December, had justified Pacquiao's assumption to the presidency, saying party rules on succession simply kicked in when he (Pimentel) stepped down and Pacquao, as executive vice president, took his post. Pimentel said Energy Secretary Alfonso Cusi, the party vice chairman who had been at odds with the two senators, should stop politicking and just do his job, given how unstable power supply is imperiling business recovery and the cold-chain facilities for covid-19 vaccines.
In his statement in Filipino, Pacquiao said the Department of Health (DOH) should be the first to be probed, especially purchases of "rapid test kits, personal protective equipment, masks," among others.
The Senate Committee of the Whole has repeatedly raised concerns over these issues when it tackled the pandemic response funding and lately, the national Covid-19 vaccination plan.
Pacquiao, who is known to be eyeing the presidency in 2022, could be a potential rival to the President's daughter, Davao City Mayor Sara Duterte-Carpio, though some pundits are saying Vice President Leni Robredo and Mayor Duterte-Carpio could be the closest rivals.
Koko defends Pacquiao
Earlier on Tuesday, Pimentel rushed to Pacquiao's defense as the latter came under attack anew from Energy Secretary Cusi, whose calling of a national council meeting in Cebu last May 31 was snubbed by the two senators. On that same day, the first of a series of unscheduled brownouts hit Luzon, prompting Pacquiao to deliver a privilege speech attacking Cusi for holding a political event despite urgent national concerns.
Although he stepped down as party president in December, Pimentel remains a force to reckon with in the PDP Laban that was co-founded during the Marcos dictatorship by his father, the late Senate President Aquilino "Nene" Pimentel Jr.
Cusi, whom Pimentel and Pacquiao had blamed at this month's Senate hearings on unscheduled Luzon brownouts, had been at odds with Pacquiao since late 2020.
On Tuesday, after Duterte threatened Pacquiao in his weekly national address, Cusi was quoted admonishing Pacquiao to leave the party first before "burning down the house."
The senator from Cagayan de Oro City said fellow Mindanaoan Pacquiao's assumption of the PDP Laban president was within party rules and required no one's permission.
Duque: DOH always transparent
Meanwhile, the DOH maintained it has always been transparent and cooperative in the auditing efforts within the government.
"While we are disheartened by these baseless accusations from our government officials, we submit ourselves to inquiries from legislators as this is a part of the checks and balances in our government," Health Secretary Francisco Duque III said in a statement.
Duque stressed, "I have always been a champion of good governance and the DOH has always been transparent with regard to our fund utilization."
The DOH stated it is ready to show where the loans for vaccines went.
Furthermore, the DOH said it has to "rationally" use its funds to continuously implement the Universal Health Care Law and ensure unhampered delivery of health services while responding to the Covid-19 pandemic to provide better health outcomes for Filipinos.
"Kung ang tanong ay kung handa kaming ipakita kung saan napunta ang pondo, handang handa po kami [If the question is, "are we ready to show where the funds went?" We are very ready for that]," Duque reiterated.
"We submit reports to concerned government agencies and even the Senate. Ang utang po natin para sa bakuna ay naipaliwanag na noon ng [Our loan fir the vaccines was already explained before by the ] Department of Finance sa [during the] Senate Committee of the Whole hearing — ang inutang na pondo ay diretsong napupunta sa vaccine manufacturer mula sa [the borrowed funds went directly to the vaccine manufacturer from the] funding agency," Duque said.
The DOH noted that "under the leadership of Secretary Duque, the DOH on April 30 signed a Manifesto of Pledge of Cooperation and Oath of Honesty for Project KASANGGA with the Presidential Anti-Corruption Council (PACC)." Under Project KASANGGA, government agencies commit to reduce corruption incidents through swift detection, prosecution, and resolution of graft and corruption cases within their department.
"Hindi pa tapos ang pandemya. Bilang bansa, isa lang dapat ang ating mithiin — at iyan ang i-knock out ang Covid-19 [This pandemic is not yet over. As one nation, we should have one goal– to knock the Covid-19 out]," he concluded.