In recent years, not a few people have considered tablets as sensible alternatives to laptops. And why not? Most tablets are lighter, have very long battery life, come with either their own detachable keyboards or are compatible with similar third-party input devices. Regardless of operating system, they also have a slew of productivity, communication and entertainment software.
Lenovo's Tab P11 Pro strikes an ideal balance between work and play with its spectacular (yes, spectacular!) 11.5-inch 2K OLED display, detachable keyboard and its own compatible pen/stylus which makes navigating even easier.
Unlike other tablets that don't come with anything other than the tablet unit itself, Lenovo left no stone unturned with the Tab P11 Pro. The device is actually a thoughtfully packaged set that comes with a Keyboard Pack that includes a 4-point pogo-pin keyboard with trackpad and a magnetic cover with built-in kickstand. It also includes its own patented Precision Pen 2 that comes with its own pen pouch for better safekeeping and of course, its own USB-C based power supply for quick charging.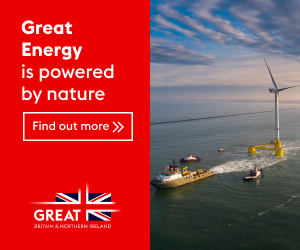 Putting it all together is easy enough especially with the 4-point pogo pin that connects the tablet to the keyboard and detaching it afterwards.
The first time you lay your hands on the Tab P11 Pro, you know you're holding a premium device. With its aluminum-alloy finish and ultra-slim unibody, its elegant, industrial design is only matched by its equally impressive performance.
Starting it up is easy peasy as the Tab P11 Pro has its own power and volume buttons. With its fingerprint sensor for added security, fingerprint login is also supported.
Powered by a Qualcomm 730G Octa Core processor with 6GB RAM and 128GB of ROM, it also runs on Android 10 operating system, which makes it an ideal companion for most Android smartphones.
The first thing that will dazzle you about the Tab P11 Pro is the display itself. OLED (which means organic light-emitting diode ) screens are known for their deeper black levels, faster response time, power efficiency and better contrast ratios compared to typical LEDs. Movies that support Dolby Vision which the device supports particularly look amazing when viewed here.
The Tab P11 Pro also has an equally astounding room-filling sound courtesy of its JBL quad-speakers tuned by Dolby Atmos and can be played loud without any noticeable distortion.
Both translate to an immersive sight and sound experience when it comes to watching movies, short videos and playing most games. Movies on streaming services like Netflix, WeTV and iWantTFC play well on the Tab P11 Pro while artists as varied as The Beatles and BTS sound amazing whether you listen to them on Spotify or catch their music videos on YouTube.
Gamers will find that the Tab P11 Pro has enough horsepower to handle most Android games including popular titles like PUBG Mobile, Call of Duty: Mobile, Minecraft, GRID Autosport and Pokemon Go.
So how productive can you also get with the Tab P11 Pro? Very productive, as a matter of fact. When you attach its keyboard, the tablet automatically switches to Productivity Mode (which can also be toggled on and off via the pull down menu) and you should have no trouble typing documents, crunching numbers and creating dazzling presentations with pre-loaded Android versions of Office and One Note.
Even though it's slightly smaller than the ones in standard laptops, the Tab P11 Pro QWERTY keyboard has that familiar comfortable feel that Lenovo is known for with keys nicely spaced to minimize error typing. Those who have been using tablets with keyboards instead of laptops and looking for a more powerful upgrade should adapt most easily to the Tab P11 Pro.
More creative types will love both Squid, a note-taking app that can be used to mark-up PDF files and create digital signatures and Bamboo Paper, a digital notebook that's ideal for sketching and drawing. Both work well with the Tab P11 Pro's Precision Pen 2.
In addition to the apps that it supports, the pen is also ideal for opening apps and web links for those who have issues with smudging their tablets.
You probably won't take a lot of photos with the Tab P11 Pro's built-in dual camera. That's what your smartphones are for. But if you really have to, the tablet's cam is more than up to the task. As it is, it's more ideal for virtual Zoom meetings and scanning documents and QR codes. The smart front-facing camera has a couple of cool features. It not only allows logging in with facial recognition but it can also blur video call backgrounds from the system level.
Finally, as with all mobile devices, battery life is very important and for the most part, the Tab P11 Pro does not disappoint. Fully charged, it should be able to last a typical day at the office on average use without recharging.
All told, there's a lot to like about the Lenovo Tab P11 Pro, an impressive tablet with laptop functionalities. With its eye-popping display, high quality sound and pre-loaded productivity apps, this device is ideal for those who love to both work and play while on-the-go.
The Lenovo Tab P11 Pro is priced at P36,995 and comes with the Lenovo Precision Pen 2 and keyboard pack. It's available on Lenovo's official mall on Shopee and Lazada, as well as in Lenovo Exclusive Stores and authorized resellers nationwide. For more information, visit lenovoph.com/authorizedresellers
Follow Lenovo Philippines on Facebook for the latest products and promos. Shop from authorized resellers nationwide or Lenovo flagship/official stores on Lazada and Shopee.
Video shot for BM Tested by Bernard Testa and edited by Stephanie Joy Ching