Photos courtesy of Netflix PH
Retrofitting the comic book series to fit into an animated format, Netflix's Trese follows Alexandra Trese as the arbiter of balance between humans and the supernatural denizens of Metro Manila. Aided by both human characters like Captain Guerrero of the Philippine Police force and supernatural characters such as her kambal (twin) employees, Crispin and Basilio, Nuno, and Santelmo, she sets out to particular crime mysteries shrouded in the occult, eventually stumbling on truths about her station, her family and herself.
On June 11, Trese debuted as the first Filipino Netfilx Original Anime Series based on the highly acclaimed graphic novel by Budjette Tan and Kajo Baldisimo. Directed by Jay Oliva, Trese was released globally sparking excitement for Filipino viewers while gaining new fans worldwide.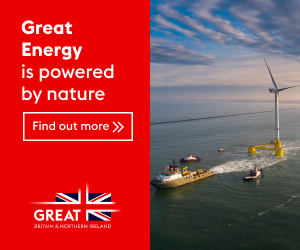 Netflix's Trese heavily benefitted from many factors that resulted in its successful international run. To put into context, the Filipino audience has been primed for good animation, fostering a love for it through Voltes V, Ghost Fighter, and Slamdunk, with younger Filipinos finding the same joy in Doraemon, Pokemon, and Inuyasha, all Japanese anime that were Tagalog dubbed and screened in our televisions since the 70s.
While this fascination grew, Philippine animation started making its mark with local audiences with the release of Ang Panday, the first Filipino animated TV series shown in 1987. The industry found itself growing, but still struggling and looking for much acclaim as their international counterparts. There's the locally produced sports anime Barangay 143 that was aired in 2018 and a host of animated movies such as Adarna: The Mythical Bird (1997); Urduja (2008); Dayo: Sa Mundo ng Elementalia (2008); RPG Metanoia (2010); Manang Biring (2015); Saving Sally (2016); and Paglisan (2018).
Online streaming services like Netflix democratized local media distribution in a way, giving a creative space for Filipino animation to reach an international audience. This gave way to the animated romcom movie Hayop Ka! The Nimfa Dimaano Story that was released on Netflix covering selected territories in 2020.
Trese, on the other hand, was first published in 2007 and its creators took their time to build their story and fan base. It was only after the release of its fifth book that offers started coming for the graphic novel's adaptation.
Netflix's Trese shows that Filipino storytelling can and should go beyond what we see in mainstream television and radio. Trese had crime, fantasy and mystery painted on the familiar urban-scape of Manila without falling into tired primetime tropes; if anything, it takes social subjects on city life, such as show business and police violence and translate their elements into a dark fantasy format it wishes to create, producing a picture of both the familiar and unknown. Its story is striking yet personable, locally fantastic, but internationally accommodating.
Netflix's Trese delivers an overall positive experience; its sound mixing was particularly good and immersive, applying indigenous Filipino music as well as OPM (Original Pinoy Music). Its animation is very engaging and takes creative liberties from the comic without having to jeopardize its aesthetic. The action scenes, in particular, stayed close to its source material.
Dubbing, however, received mixed reception that inadvertently revitalized the conversation on Filipino dubbing and its faults and merits. The Filipino cast is commendable in their performance, Alexandra Trese's formalness effectively "others" her among her peers, stressing her role as the mediator of the supernatural and human; nonetheless, there would be a great benefit in improvement in dubbing, as Alexandra Trese's voice performance, in particular, worsens when compared to her contemporaries performance.
All in all, Trese is a solid first and hopefully not the solid last as it gave the Filipino audience a platform to show their willfulness to good quality animation that represents their national identity. Furthermore, there is a market for quality Filipino material, it just needs a chance. Trese as an animation gave justice to the award-winning comic book that newly initiated fans are highly advised to read the book series. With all the anticipation over the next batch of the series, Trese started an important conversation among its audience; an inspiring one on Filipino representation.