In celebration of Philippine visual arts, My City, My SM, My Art campaign featured the works of well-known artists in the field of painting, sculpture, printmaking, photography, and filmmaking around the SM Supermalls. This is the latest edition of the My City, My SM series that honors the beauty, culture, traditions, and great people in cities around the Philippines where there are SM malls.
The cultural and arts campaign, aimed to bring art and people together, began on March 2016 at SM Seaside City in Cebu with an exhibit featuring artists from the Queen City of the South including maestro Romulo Galicano, and concluded on March 2019 at SM City Cebu with the masterpieces of Manuel Rodriguez, Sr., the Father of Philippine Printmaking, on public display.
During its run, the search for artists and their artwork reached as far north as Baguio and the Cordilleras and as far south as General Santos in Mindanao. In three years, the campaign activities advocated art for all by working closely with communities, schools, and the public to mount exhibits, workshops, and contests in key cities around the country.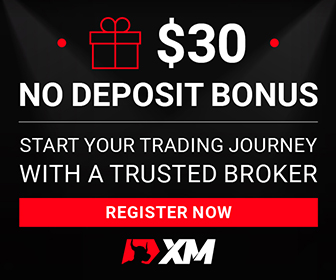 After three years, with more than 30 stops, hundreds of artworks, and a myriad of memorable experiences, the My City, My SM, My Art book was launched in honor of the visual art masters, modernists, millennials, and collectives that have become part of the campaign's cultural journey.
"We want this book to be an important resource for Philippine Art and show just how talented Filipino artists are. More importantly, we hope this book will serve as an inspiration for budding artists," says Millie Dizon, Senior Vice President for Marketing of SM. "At present, we are distributing it to artists, schools, LGUs, and libraries. We are looking at selling it in the future."
In its 3,147 pages, the compilation book gives its readers a glimpse in full color of what makes Philippine art unique, and how close family ties, ingenuity, and a sense of community have played key roles in its development.
The book shows how Filipino art has flourished through families like the Abellanas of Cebu; as well as those of masters Mauro Malang Santos, Jose Pitok Blanco, and Eduardo Castrillo whose children—and in some cases grandchildren—now represent a new generation visual artists. There are also wonderful examples of how art ties fathers and sons together—National Artist Abdulmari Imao and Toym, National Living Treasure Eduardo Mutuc and Eduardo, Jr., Ricarte Puruganan and Victor, Manuel Baldemor and Monnar, Romulo Olazo and Jonathan.
The book also highlights the significant roles of family members in preserving the artistic legacies of their loved ones: Josie Baldovino for her brother National Artist Jose Joya, Daisy Tolentino-Mendez for her father National Artist Guillermo Tolentino, and Totong Francisco II for his grandfather National Artist Carlos Botong Francisco.
Also featured are the regional Fine Arts schools like the Philippine High School for the Arts in Laguna, the University of Mindanao, the University of Rizal System, La Consolacion College in Bacolod, Ateneo de Naga, and the Adventist University of the Philippines in Cavite, as well as the thriving art communities in Tam-Awan Village in Baguio, the Artist's Village in Baler, and Pinto Art Museum in Rizal.
For more information about My City My SM, please visit https://mystorymysm.com/mycitymysmmyart/ and https://www.youtube.com/mycitymysmmyart.